Wherein our intrepid talk radio show host interviews President Donald Trump, Supreme Leader of North Korea Kim Jong-un and former NBA star Dennis Rodman.
ANNOUNCER
Live from under a rock in your backyard, it's The Jerry Duncan Show.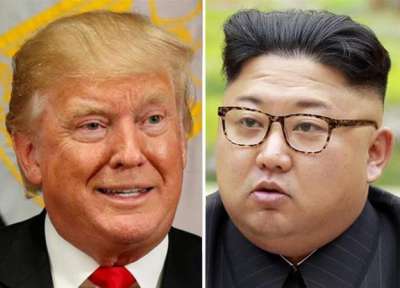 JERRY
Good morning listeners nationwide. Is it a good morning? We'll soon find out. Today on the show my guests are President Donald Trump, Supreme Leader of North Korea Kim Jong-un and former NBA star Dennis Rodman.
DONALD TRUMP
You remind me in many ways of myself. I think we're going to get along great.
JERRY
Ba ha ha ha.
DENNIS RODMAN
What's so funny?
JERRY
That ring in your nose. No idiot, the big guy with the orange face sitting next to you.
RODMAN
There is a Korean saying. Even a fish wouldn't get into trouble if it kept its mouth shut.
JERRY
Okay, wise guy. What do you get when you cross a fishing line with your sock?
RODMAN
I don't know.
JERRY
A hook, line and stinker.
KIM JONG-UN
Not funny, Duncan. Remember, man with hand in pocket feel cocky all day.
TRUMP
Isn't Kim brilliant? I'm honored to be in the same room.
RODMAN
(weeping) I knew this moment in history would happen. All because of me. I had to hide from death threats by Americans.
TRUMP
Because you were friends with Kim?
RODMAN
No. Because I dated Madonna.
JERRY
Tell me, Mr. Trump. Why did you decide to meet with Kim?
KIM
(interrupting) We gonna share Nobel Peace Prize.
JERRY
Please continue, fearless leader.
TRUMP
I wanna see Trump hotels springing up along the shores of North Korea instead of rocket launchers. An NBA team managed by Dennis Rodman.
KIM
I like dat. We gonna call dem da Rockets.
TRUMP
I thought we had a deal to de-nuclearize the peninsula? The name Rockets is a little threatening.
KIM
No deal. Just talk.
JERRY
Kimster. How about freeing 130,000 prisoners from slave labor in your Gulags?
KIM
Fake news. They very happy. I give them three meals a day bread and water.
TRUMP
See what a great leader does for his people? Good idea for the poor in America.
KIM
Trumpster smart. We share same brain.
JERRY
Maybe you should eat that stuff yourself. Hell, you weigh 290 pounds.
KIM
I go on Weight Watchers. Be skinny like Pee Wee Herman. If not, coach disappear.
RODMAN
(laughing) You kill me, man.
KIM
I will if basketball team not winner.
TRUMP
Duncan. Think of all the great things I've done since being elected president.
JERRY
We don't have enough time, so I'll rattle a few off. You trashed our long-time democratic allies like Canada, Mexico, France and Germany while praising Putin and your new buddy Kim. You attacked the free press, you mocked a disabled man, you slandered war hero Senator John McCain, you put down minorities, you collaborated with the Russians who hacked our elections in 2016.
RODMAN
And he pissed off my brothers in the NFL.
TRUMP
I thought you were on my team. No wonder they call you "The Worm". You're fired!
KIM
No, Trump. Dennis my friend. We shoot hoops together.
TRUMP
I went all the way to Singapore to make a deal. And now I don't trust you. There will be war games on the peninsula starting tomorrow.
KIM
(angry) I fire rockets at Maralago!
TRUMP
My nuclear button is bigger and more powerful than yours. Your face will melt like a popsicle.
KIM
You hair fall off head.
RODMAN
Trump. You'll look so ugly, even hookers won't take your money.
TRUMP
Screw you Worm and Rocket Man.
KIM
Beauty skin deep, ugly go to bone.
JERRY
Looks like we're enemies again. See you tomorrow everyone.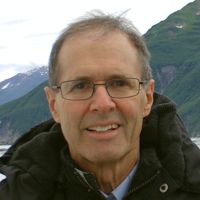 Latest posts by Dean Kaner
(see all)