With Bob Mueller on the job, we all expect to see the headline 'Trump Found Guilty' eventually, but it's hard to be patient!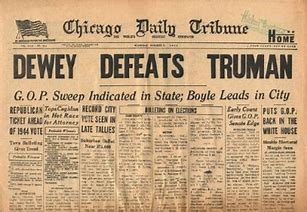 There I go, jumping the gun again!  It's not as if I'm anxious for this saga to end or anything – but, I have a history of that.
I'm so old – everybody forgets my Award-Winning Breaking News Headline:
"JOHN WILKES BOOTH JUMPS & FALLS ONTO STAGE"…
Attending doctors rush in & coin 'Break a leg'!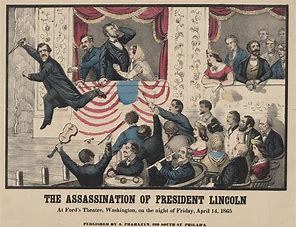 Hey, it was 1865; that was Hot Copy!
I remember, I left early to run it to the Editor of The Washington Herald – so I don't know what happened after that – good Show?
The same with today's Headlines; always ahead of my time…
"TRUMP BURNS 'WOODWARD' BOOK IN FIREPLACE"…
"I love the smell of Nemesis in the morning"!
"MELANIA DROWNS RUBBER DUCKY IN CALGON"…
Shrink says 'Don't judge – it's a Slovenia thing'!
"TRUMP FAMILY INTERVENTION A SUCCESS"…
Donald promises to switch from Coke to water!
"STORMY FINALLY INVITES MELANIA OVER FOR COFFEE"…
Mrs. T refuses the Cream!
And…"HEADLINE WRITER FOUND BABBLING IN WHITE HOUSE DUMPSTER"…
Who knew Trump reads "Humor Times Magazine"*?
*Not really – he had to have his son Barron explain the Comics!
The following two tabs change content below.

Marilyn Sands
Marilyn Sands is a former 80's Stand-Up Comic & Comic Booker. Sold Jokes to Joan Rivers & lesser lights. A Contributor to "Humor Times Magazine" while pitching her 2 Madcap Screenplays & a Stage Play about the 1st Off-Line Dating Site, 'Eden' where Adam & Eve get busy! Proud to announce her new book, "CAN YOU PEE OUTDOORS" On-Line Dating Straight Lines can be purchased now in Paperback & ebook on amazon.com/dp/1733487409 It's for anyone who's ever been Single! And, she says, "If this piece of literature happens to turn up in your John as Toilet Humor - so be it. Who am I kidding - with a Title like I have - I wouldn't be surprised"!

Latest posts by Marilyn Sands (see all)