Media experts have been observing a recent trend in how seemingly simple events are portrayed by our news sources.
Radical interpretations of ordinary incidents in the lives of the famous seem to be going through major distortions in our media information sources. How we perceive events in our reality is colored by prejudices, opinions and attitudes that we already have present in our minds.
Nowhere is this more evident than in the world of politics.
Take an example from a day in the life of President Obama as seen by a normal person vs as they are seen by the agents of FOX News:
A DAY IN THE LIFE OF PRESIDENT OBAMA:
(As seen by a normal person)
7 AM- The President wakes up.
THE SAME EVENT AS SEEN BY FOX NEWS:
7 AM- OBAMA WAKES UP LATE! WHAT SORT OF PRESIDENT IS THAT?
7:30- Eats muesli for breakfast.
7:30- OBAMA EATS SPECIAL EUROPEAN FOOD FOR BREAKFAST. ISN'T AMERICAN FOOD GOOD ENOUGH FOR HIM?
7:45- Obama children escorted to school by secret service.
7:45- TAXPAYERS FOOT 'SPECIAL' BABYSITTERS FOR OBAMA'S KIDS!
8:00- The President goes jogging.
8:00- OBAMA RUNS AWAY FROM HIS WORK!
8:30- Pets dog on way to office.
8:30- OBAMA STROKES DOG AGAINST HIS FUR! DOES HE HATE ANIMALS TOO?
8:45- Signs bill updating school books across the country.
8:45- THE PRESIDENT EVEN WANTS TO CONTROL WHAT OUR KIDS READ!
9:00- Michelle suggests everyone could eat better as she does from the organic White House garden.
9:00- MICHELLE OBAMA NOW WANTS TO CONTROL WHAT WE EAT!
9:20- President meets with Saudi princes in Oval Office.
9:20- OBAMA PALLING AROUND WITH THE TERRORISTS AGAIN!
10:10 Obama holds open press conference.
10:10- OBAMA INDOCTRINATES LIBERAL MEDIA WITH HIS DICTATORIAL WAYS.
11:30- President goes swimming in White House pool — dives in.
11:30- OBAMA IN OVER HIS HEAD AGAIN!
12:00- Obama's have soup for lunch together.
12:00- THE PRESIDENT IS PART OF SILVER SPOON ELITE!
12.20- President has headache, takes aspirin from expired bottle.
12:20 OBAMA ABUSES HEALTH CARE!
12:50- Obama turns left down a hallway.
12:50- OBAMA MOVING FURTHER TO THE LEFT!
1:15 PM- The President signs a bill aiding ceramic workers with the stimulus bill.
1:15 PM- OBAMA USING FEDERAL MONEY TO SUPPORT POT INDUSTRY!
2:00- Obama announces final troop withdrawal from Iraq.
2:00- OBAMA TAKING JOBS AWAY FROM TROOPS! DOES HE HATE OUR SOLDIERS TOO?
2:30- The President blows his nose.
2:30- THE PRESIDENT IS BLOWING IT FOR US ALL!!
3:00- Obama asks Dems to forget Bush/Gore recount tally scandal, to let the past go.
3:00- OBAMA SUPPORTS TALLYBAN!
4:10- Obama vows to quit smoking.
4:10- THE PRESIDENT IS A QUITTER!
5:30- The President seeks to negotiate a peace settlement between Israel and Palestine.
5:30- OBAMA ATTEMPTS TO PLAY BOTH SIDES FOR GAIN!
7:00- Obama signs pact to sell wheat to Russia because of drought.
7:00- OBAMA SELLS US OUT TO COMMUNISTS!!
10:00- Obama goes to bed.
10:00- THE PRESIDENT GIVES UP!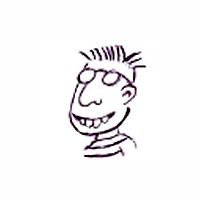 Latest posts by Roger Freed
(see all)