Coca-Cola rid its formula of trace amounts of carcinogen Friday. The original formula a hundred years ago included sugar, chocolate and cocaine. Everything was fine until the Germans took one sip, and you know how certain stimulants affect people differently.
The L.A. Auto Club said Friday that gas prices hit six dollars a gallon on Pacific Coast Highway. These are the gas stations in the Malibu Movie Colony. Steven Spielberg met with his bankers Friday and announced he's obtained financing for a drive into town.
New York vice cops arrested Manhattan Madam Anna Cristina for pimping beautiful hookers. She refuses to name any of her wealthy clients to the police. She's got four kids in New York schools and she'd never want them teased that their mother was a snitch.
A Chicken McNugget bearing George Washington's exact likeness was sold on eBay this week for eight thousand dollars. The artifact won't be going on tour. The McNugget doesn't look enough like the Virgin Mary to draw much of a crowd in today's public schools.
The White House launched a PR campaign Friday to gain support for the health care law. They must counteract all the letters people get from Blue Cross announcing higher premiums. People open the envelopes and fall to the ground like there's anthrax in them.
Mitt Romney gained in the Mississippi and Alabama polls Friday. The two Southern states will hold a GOP primary Tuesday. Southerners accept that Mitt's not as conservative as they'd like him to be but he doesn't scare the family pets like Gingrich and Santorum do.
Pat Robertson stunned his TV audience Thursday by advocating the legalization of marijuana. A phone survey says seventy percent of Americans say pot should be legal. The other thirty percent thought the telephone ringing was the fire alarm and ran outside.
President Obama will host Britain's Prime Minister David Cameron at a White House state dinner today. The president plans to honor our Mother Country after three years of insulting them. Much to Mitt Romney's relief the flip-flop issue has just been neutralized.
President Obama will bring British PM David Cameron to an NCAA tournament game in Dayton tonight. He plans to teach our closest ally why Americans love March Madness so much. Nothing cements a personal friendship like illegal gambling on college basketball.
Russia's president Vladimir Putin said Thursday he is looking forward to coming to Chicago to attend next month's NATO military summit. He was coming to the Windy City anyway. This year he's the keynote speaker at the annual election-stealing convention.
Syria's oil minister fled the country Friday saying he doesn't want to be on a sinking ship. He knows that the U.S. won't save him. Syria produces four hundred thousand barrels of oil every day, which is too much for a CIA coup but not enough for a an invasion.
The London Mail released a letter saying the Titanic captain was drinking in the bar when the ship hit an iceberg. It's revisionist history. It's not fair to blame the captain for the loss of the ship, when everybody knows an al-Qaeda operative was piloting the iceberg.
Pakistan agents finished investigating Osama bin Laden's daily life at his compound Thursday and reported he was miserable. He was always badgered by his three jealous, feuding wives. Not everyone realizes that the SEALs were there on a domestic violence call.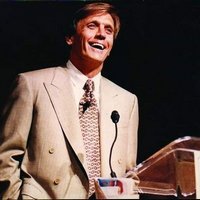 Latest posts by Argus Hamilton
(see all)