Wherein our intrepid talk radio show host interviews former Trump attorney Michael Cohen.
ANNOUNCER
Live from under a rock in your backyard, it's The Jerry Duncan Show.
JERRY
Good morning listeners nationwide. Is it a good morning? We'll soon find out. Today on the show my guest is former Trump attorney Michael Cohen.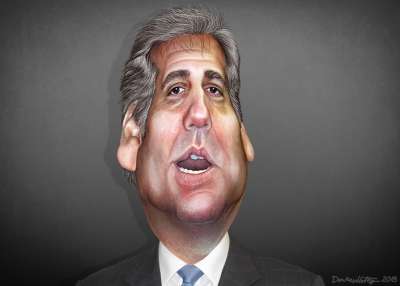 MICHAEL COHEN
I'm a changed man, Duncan. Before I wanted to bust your chops for the mean things you said about the Trumpster. I finally realized you've been telling the truth.
JERRY
Now that you're headed to jail, I gotta ask. What's an inmates favorite place to hangout?
COHEN
The prison yard?
JERRY
At the bars.
COHEN
I was told this was going to be a serious interview.
JERRY
I lied. Boo-hoo.
JERRY
Sorry to interrupt. A bulletin just in to our newsroom. The Energizer Bunny was arrested, charged with battery.
COHEN
He'll get off free of charge.
JERRY
You're a riot, Cohen. You can entertain the prisoners when they're not busy trying to grab your butt.
COHEN
The Trumpster is accusing me of disloyalty. How could he say such a thing? He was my idol. A father figure.
JERRY
You mean Godfather.
COHEN
I protected Trump. Stormy Daniels said she was going to screw his brains out. That sounded like murder. After convincing him that Stormy was dangerous, he told me to get rid of her with a $100,000 payoff.
JERRY
That's more money than she made proofreading M&M's.
COHEN
I plead guilty to that charge and 7 more counts of campaign finance violations, tax fraud and bank fraud. All because of Trump.
JERRY
You are a naughty boy.
COHEN
My father told me that I was an embarrassment to the family. I saw his head spinning like a dreidel.
COHEN
And what about my wife Laura?
JERRY
I heard she's already dating. She'll be just fine without you.
COHEN
Laura's not too smart. I told her our kids were spoiled. She said "All kids smell that way."
JERRY
You go back a long way of being crooked. In 2005, you were the co-owner of Taxi Funding Corporation in New York City. Owned 200 cabs. A warrant was filed against your partner who was a convicted felon.
COHEN
He was a putz. We didn't get our license renewed. I wasn't the one that was crooked.
JERRY
What about the $37,000 in unpaid taxes you owed the city?
COHEN
I needed the money for a future trip. I had every intention of paying it back.
JERRY
Was that money used for meetings you had in Moscow with Russian officials about construction of a Trump Tower?
COHEN
Correct.
JERRY
During the 2016 presidential campaign?
COHEN
Correct.
JERRY
It was illegal.
COHEN
Yes. That is correct, Your Honor.
JERRY
Before sentencing, let me remind you that crowded elevators smell different to midgets. Do you have anything to say?
COHEN
My Bubbie Dora used to tell me "If you sleep with dogs, you get up with fleas." I am going to start a new life in prison. I look forward to making license plates, maybe running the laundry room, cleaning the latrines. I can take classes in building maintenance. My goal is to scrub all 1,576 stairs in the Empire State Building. I am sorry to my family and the country. That is all, Your Honor.
JERRY
Okay. I am sentencing you to 1 year of probation and 100 hours of community service.
COHEN
Mr. Duncan. I can't believe you're so fair and unbiased. This is fantastic!
JERRY
It's April Fools Day early, you idiot. The Feds in New York are sending you to the slammer for 3 years.
COHEN
Oh no!!!
JERRY
But every cloud has a silver lining. I have good news and bad news.
COHEN
What's the bad news?
JERRY
Donald Trump is going to the same prison as you.
COHEN
Then what's the good news?
JERRY
I pulled some strings and you will be his supervisor on latrine duty. You never really appreciate what you've got until it's gone. Toilet paper is a good example. See you tomorrow everyone.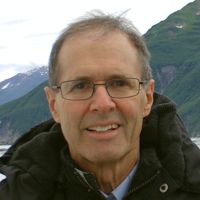 Latest posts by Dean Kaner
(see all)