Help the Humor Times survive in a tough environment for independent press outlets!
The Humor Times is a website, sure, but we're also a monthly print magazine (available worldwide, in digital or print form), and we offer a free e-newsletter and cartoon app. We proudly count ourselves among the many, varied independent press outlets, a beleaguered but essential part of any democracy. And we could use your support! Make America Truly Great Again, support the independent press in general, and the Humor Times in particular!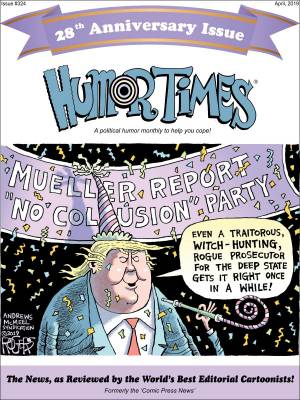 The highly-praised Humor Times magazine is a "cartoon review of the news" — a great way to review the news each month, with humor and style. Our magazine's slogan is, "Don't cry about the news, laugh about it, with the Humor Times!"
Over a hundred political cartoons are featured in every issue, by the best in the business, and are arranged by subject, strung together with a running narrative — in effect, telling news stories via editorial cartoon. The monthly publication also features satirical news stories, humor columns (by the great political satirist Will Durst and others), non-political cartoons and more.
While very popular with those who have discovered it, the magazine's finances suffer from the fact that we don't have the budget to promote it via advertising. So, most people who would appreciate it don't even know it exists. (You may obtain a free sample here (with a small S&H charge).
The survival of this website, as well as our e-newsletter and app, depend on the revenue generated by the publication. So, we are appealing to you, kind website reader, for help in supporting the entire continued existence of that entity known collectively as the "Humor Times."
You can help in many ways: by subscribing to the magazine, with a one-time donation, or by becoming a sustaining patron via our Humor Times Patreon site here.
In these days of bland corporate "news coverage," it's more important than ever to support independent media, and what is a more politically fun way to do that than helping out the Humor Times? Please consider giving a little or a lot.
Your reward is in knowing you are helping to keep people sane, via a healthy dose of political satire!
Thank you very much.
James Israel
Editor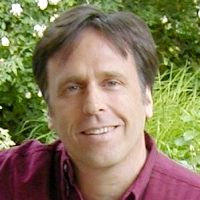 Latest posts by James Israel
(see all)