Wherein our intrepid talk radio show host interviews Congresswoman Alexandria Ocasio-Cortez.
ANNOUNCER
Live from under a rock in your backyard, it's The Jerry Duncan Show.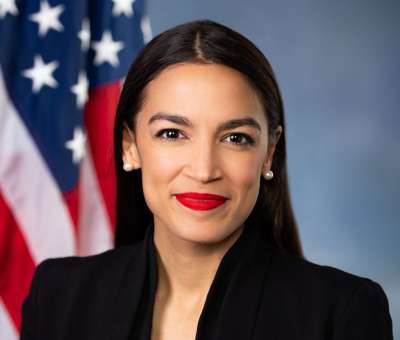 JERRY
Good morning listeners nationwide. Is it a good morning? We'll soon find out. Today on the show my guest is the newly-elected New York Congresswoman Alexandria Ocasio-Cortez.
JERRY
Good morning Congresswoman Alexandria Ocasio-Cortez.
CORTEZ
Tu madre es una idiota.
JERRY
What are you saying?
CORTEZ
Yo mama is so stupid, she tried to blow out a light bulb. Aprender a hablar espanol.
JERRY
Shut up before I call ICE.
CORTEZ
You're no fun.
JERRY
Wow. Only 29 years old and elected to Congress.
CORTEZ
And no experience. Just like Trump.
JERRY
I know. Former Senator Claire McCaskill called you a "thing" and a "bright shiny new object." That the Democratic Party is turning away from real issues for "pie-in-the sky policy ideas."
CORTEZ
That overstuffed tamale dissed me. I'm gonna kick her butt so hard, she'll taste her rotting ovaries.
JERRY
Sounds like a threat.
CORTEZ
I'm Puerto Rican from the Bronx. Promises made. Promises kept.
JERRY
Hey, Alexandria. Why are there no Puerto Rican doctors?
CORTEZ
Beats me.
JERRY
Because you can't write prescriptions with spray paint.
CORTEZ
Eres un hombre loco. You are a crazy man.
JERRY
I wasn't born with enough middle fingers to respond to that remark.
CORTEZ
How many times do I have to flush before you go away?
JERRY
It says in my notes that you graduated from Boston University. An economics major.
CORTEZ
Yes, sir. I'm focused on balancing the Federal budget. We have a 985 billion dollar deficit. A 9% increase from 2017 since Trump gave tax cuts to the wealthy. Why couldn't my family get a tax cut when I was growing up? My mother scrubbed toilets so I could go to college. That's why I believe in tuition-free public college and trade school.
JERRY
That means I have to pay for all those freeloaders.
CORTEZ
As poor as we were, my mother used to make me laugh. Lots of cleaning lady jokes. Do you know what the poo said to the fart?
JERRY
Were you expelled?
CORTEZ
Wrong. The answer is, you blow me away.
JERRY
You received 75% of the votes from your district in the midterm elections.
CORTEZ
I connected with my homies. I want medicare for all the peeps. Call it a human right. Healthcare is the number one concern of Americans.
JERRY
(sound of cell phone ringing) Just a minute, I have to take this call. It's coming from DC.
CORTEZ
Make it snappy. I'm busy, bro.
JERRY
Who is this? Missouri Senator Claire McCaskill? Hold on. Let me put you on speaker.
MCCASKILL
Ocasio-Cortez. You called me an overstuffed tamale. It's all over Facebook and Instagram.
CORTEZ
I'm sorry. I didn't mean to say that.
MCCASKILL
Okay. Apology accepted.
CORTEZ
I meant to say that behind every fat woman like you, there's a beautiful woman like me. So sis, you're in the way.
MCCASKILL
The New York Yankees suck!
CORTEZ
So do the Kansas City Royals!
MCCASKILL
I hate the New York Giants!
CORTEZ
The LA Rams moved out of St. Louis, because you brought them bad luck!
JERRY
This is getting ugly, folks. See you tomorrow.
CORTEZ
(screaming) You know what rhymes with Claire? Bear!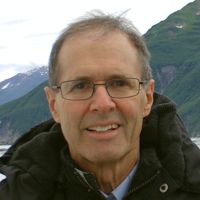 Latest posts by Dean Kaner
(see all)