Memorandum: Super Bowl LIII – Consider a Wider Range of Official Suppliers
Date: January 12, 2019
From: NFL Properties, Committee on Suppliers and Sponsors
To: National Football League
RE: NFL 2019 Super Bowl LIII Sponsors and Suppliers
For years the NFL has recognized exclusive partners, such as Campbell's (official soup), Pepsi (soft drinks), Playboy (soft porn), FedEx (delivery) and Pizza Hut (financial planning — ha, just kidding, pizza).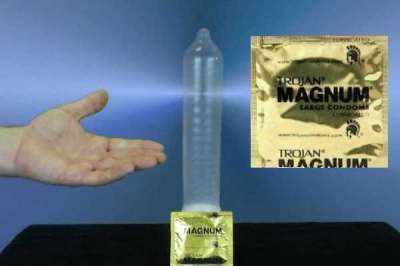 We recently concluded that we could significantly increase League revenues if we followed the precedent set by the US Olympic Committee and FIFA and allowed an even wider range of official sponsors and suppliers. Below is a partial list of the many new and valuable exclusive relationships we have pending for the upcoming 2019 Super Bowl (at Mercedes-Benz Stadium, Atlanta) and the 2019 Pro Football Season. Please let us know if you have any questions.
CONSUMER PRODUCTS
Zocor, the #1 Statin for Players and Fans Who Need To Lower Cholesterol or Triglycerides!

Possible tag line: Would you like fries with that?
Pantene Pro-V 2+1, the Official Shampoo Plus Conditioner of Super Bowl LIII
For Pro Bowlers Who Want Clean and Healthy Looking Hair
Aveeno, the Official Shampoo or Conditioner of Super Bowl LIII
For Pro Bowlers Who Want Clean OR Healthy Looking Hair
Trojan Fire & Ice, the Official Condom of Super Bowl Offensive Linemen
Trojan: Preventing False Starts Since 1916 
Magnum, the Official Condom of Super Bowl Defensive Linemen
Magnum: We help larger, well-endowed DTs stop TDs and STDs.
Charmin, the Official Toilet Paper of the NFL – Clog-free or it's free!

Alternative tag lines:

Gently wiping the butts of 300 lb. linebackers for almost a century
For clog-free toilets, more NFL coaches recommend Charmin than any other brand
[Note: Though technically correct – one NFL coach prefers Charmin, mainly for its commercials, the rest have no preference – we are checking with the lawyers to confirm we can run with this.]
Roto-Rooter: The Official NFL Supplier of Plumbing and Drain Services
When the butts of 300 lb. linebackers overwhelm Charmin's "clog-free" guarantee!
Alternative tag line:

What did you expect when 53 huge and anxious men share a locker room with 8 toilets?
WEBSITES AND SERVICES
DateMyPET, the Official Online Dating Website For PET Lovers at the 2019 Super Bowl.
Warning: Many NFL Players Prefer CTs or MRIs.
Farmersonly.com, the Official Supplier of Internet Dating Services For Rural-Bred NFL Fans
For cowboys and ranchers who would rather date other rural-bred singles, but are NOT into pets and enjoy an occasional cow-tipping
Cake, the End-of-Life-Planning Partner of the National Football League
[Note: Some of us felt this may send too negative a message, so our marketing group is reevaluating.]
Twitter, the Official Social Media Platform for Real-Time Super Bowl Commentary

Tweeting: When you absolutely MUST share your thoughts about ads, officiating, play calling, half-time performers, wardrobe malfunctions, and the next GOAT with hundreds of disinterested readers!
Facebook, the Social Media Platform That Uses Personal Information Better Than Anyone Even the Government

Alternative tag lines:

Facebook: Who knows what evil lurks in the hearts of men?
Facebook: When you're in the mood to share your inmost secrets with foreign powers!
[Note: Some of us worried the first tagline was proprietary and the second too caustic. Therefore, we have our marketing group working to improve these.]
MISCELLANEOUS SUPER BOWL LIII SPONSORSHIPS
Mexico: The Official Super Bowl LIII Supplier of Guacamole, Tequila and Many Stadium Grounds Crew
Schutt, a Heavily-Insured Official Supplier of Helmets and Protective Gear
Schutt: We're proud to be an official supplier (and can't afford to be an exclusive sponsor)!
Polylactic Acid, the biodegradable polymer which, combined with hydroxyapatite, is preferred by 3 out of 4 NFL players for their bone screws and surgical implants!
Fra Diavolo, the Official Spicy Pasta Sauce of Super Bowl LIII
[Note: Someone questioned whether we need an official spicy pasta sauce. She is no longer with us.]
Fra Angelico, the Official Italian Renaissance Painter of the Super Bowl.
Brought to you by Atlanta's High Museum of Art
[Note: Another junior staffer questioned the "need" for this sponsorship as well. HR needs to do better at hiring marketing-savvy Millennials!]
Paradidymis, the Official Male Reproductive Organ of the Super Bowl.
Brought to you by Atlanta's Shady Grove Fertility Clinic
Parasaurolophus, the Official Dinosaur of the Super Bowl, Unless We're Wrong And It's Also a Sex Organ
Sponsored by Atlanta's Fernbank Museum of Natural History
The following two tabs change content below.

Howard Zaharoff
Howard Zaharoff reads (a lot), writes (mostly humor), teaches (occasionally) and practices law (doesn't everyone?). He is the author of "Stump Your Lawyer!" (Chronicle 2007), and his work has appeared in The Boston Globe, Wall Street Journal, Amazing Stories, Computerworld, The Journal of Irreproducible Results, The Annals of Improbable Research and the books Growing Up Jewish (Penguin 1987) and Sex As a Heap of Malfunctioning Rubble (and Further Improbabilities) (Workman 1993), among other places.

Latest posts by Howard Zaharoff (see all)