Making fun of the headlines today, so you don't have to
The news doesn't need to be complicated and confusing; that's what any new release from Microsoft is for. And, as in the case with anything from Microsoft, to keep the news from worrying our pretty little heads over, remember something new and equally indecipherable will come out soon:
Really all you need to do is follow one simple rule: barely pay attention and jump to conclusions. So, here are some headlines today and my first thoughts: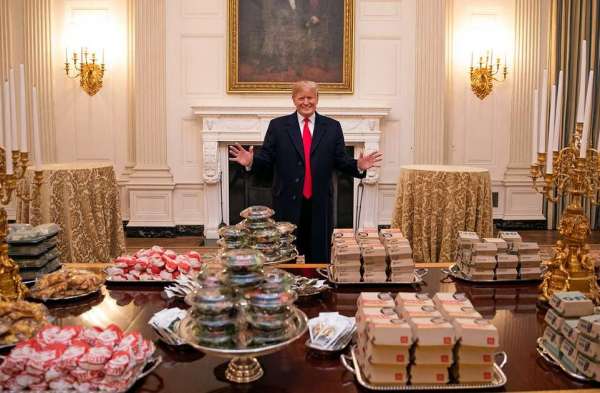 Group of House Democrats turn down lunch with Trump
No word if that was even after he promised to 'Supersize' it.
NASA's asteroid probe snaps incredible shot of Earth from 71 million miles away
Amazingly, you can see the Great Wall of China and Madonna's new butt.
The Queen reportedly "reached limit" with the drama between Kate Middleton and Meghan Markle
… thank you for stepping in, Elton John!
Accused American 'spy' in Russia has 4 passports
… With the fifth one he gets free fries and medium drink.
Jeff Bezos and his wife, McKenzie, are separating
Apparently, the technology isn't yet there to help couples Re-Kindle.
Influencer says she was on a 'tapas and cocaine' diet to stay thin — here's why that's not healthy
Wouldn't it be quicker to just list the reasons it is healthy?
2 cats live alone in 1500 dollar a month Silicon Valley apartment
I'm shocked, there's a 1500-dollar apartment in Silicon Valley?!
Mike Pence's wife just got a job — at a school banning gay students, teachers
…. So, it's safe to assume they have like the worst drama and glee clubs.
Mom arrested after allegedly driving drunk to 'teach her son a lesson'
I don't even want to know how she showed her daughter not to get pregnant!
Well, Goodbye, Dolly
RIP, Carol Channing.
Passenger's lawsuit claims American Airlines flight attendant punched him repeatedly in dispute over a drink order
I'm shocked, shocked a passenger got any attention on an airline flight!
Sony parts ways with R. Kelly after 29 years
Bad, bad coupla weeks for R Kelly, Sony dropped him and Gymboree went bankrupt.
Chris Christie tears into Donald Trump's White House: 'Amateurs, grifters, weaklings'
Looks like Chris Christie is gonna spill his guts… so this could take a while.
Anthony Scaramucci to be in the 'Celebrity Big Brother' House
… unlike other former people in Trump admin who are going to the Big House.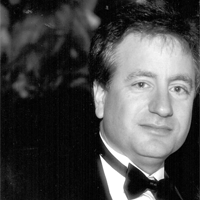 Latest posts by Paul Lander
(see all)