Making fun of the headlines today, so you don't have to
The news doesn't need to be complicated and confusing; that's what any new release from Microsoft is for. And, as in the case with anything from Microsoft, to keep the news from worrying our pretty little heads over, remember something new and equally indecipherable will come out soon:
Really all you need to do is follow one simple rule: barely pay attention and jump to conclusions. So, here are some headlines today and my first thoughts:
Super Bowl LIII: Patriots 13, Rams 3
‪The Rams played a totally politically correct game in Super Bowl LIII: They did nothing offensive whatsoever!
Former Starbucks CEO Howard Shultz tells '60 Minutes' he's 'seriously thinking' about independent Presidential run
I can't be only one thinking Shultz is suffering from 'Delusions of Grande.'
A man consumed an entire bottle of ED medicine — and his symptoms weren't what you'd think
Although, they were hard to diagnose.
Virginia Gov. Ralph Northam yearbook page shows men in blackface and KKK robe
Let's face it, when people are wondering if you're the one in blackface or the hood, usually you're not a Governor, you're an extra in 'BlacKkKlansman!'
Trump to meet with Kim Jong-un in February
Unless he runs off first with an even Jonger-un.
Nearly 70,000 pounds of chicken nuggets recalled because there's wood in them
Real news would be if there was any actual chicken in them.
Kim Kardashian got the bangs you've always wanted
…In fairness, she's also banged a few nobody wanted!
Peter Jackson's going to direct Beatles Documentary
Hmmmm, can you say 'Lord of the Ringos?'
People aren't tipping people they think are immigrants who serve them at restaurants
Damn, let's make people tip before they get served, so the staff knows whose food to screw with!
Mick Jagger's Ex, 23, was spotted at dinner with Clint Eastwood, 88
… someone has great, great, great granddaddy issues.
Apple Engineer accused of stealing autonomous car secrets
He would have gotten away with it if his getaway car didn't leave before he got there!
Sarah Sanders: God wanted Trump to become president
Damn, you have to wonder what kinda compromising shit Putin had on God.
Gwyneth Paltrow is being sued for $3.1 million after alleged 'hit-and-run ski crash'
No word if after the crash the two needed to be consciously uncoupled.
US added 300,000 jobs in January
… according to Roger Stone all of whom were FBI agents who raided his home and arrested him.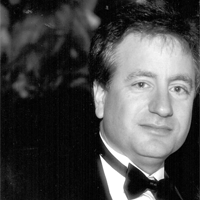 Latest posts by Paul Lander
(see all)