Wherein our intrepid talk radio show host interviews New York Congressman Jerry Nadler and Attorney General William Barr.
ANNOUNCER
Live from under a rock in your backyard, it's The Jerry Duncan Show.
JERRY
Good morning listeners nationwide. Is it a good morning? We'll soon find out. Today my guests are New York Congressman Jerry Nadler and Attorney General William Barr.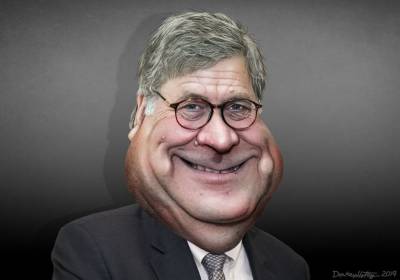 JERRY NADLER
Finally, I get to interrogate Harry Potter's father.
WILLIAM BARR
No, you don't. I'm going to stick a sorcerer's stone up your butt.
JERRY
You two idiots need to calm down. Let me start with the General. You deliberately did not capture the context of The Mueller Report. Therefore, misleading the public.
BARR
Special Counsel Robert Mueller never said anything. I assumed it was okay. I don't even know the guy.
JERRY
Oh really? You've been friends for 30 years.
BARR
I threw him under the bus for Donald Trump. He's my new friend.
JERRY
I totally get it. My wife ran off with my best friend, and I sure do miss him.
NADLER
Barr lied to Congress and the American people. He said there was no collusion or obstruction by the president. However, The Mueller Report states there was no collusion that could be proved beyond a reasonable doubt and it does not exonerate Trump of obstruction.
BARR
There's a contrast between you and me. You're a good lawyer, because you know the law. But I'm a great lawyer, because I know the judge.
JERRY
What's the difference between a tick and a lawyer?
BARR
Have no idea.
JERRY
The tick falls off when you are dead.
NADLER
I move to impeach Attorney General Barr for being a "stooge" for President Trump.
JERRY
Larry, Moe, Curly and Bill. Sounds good.
NADLER
Barr was called out by Congress in 1982 when he worked for President Reagan. He omitted findings from his own summary document encouraging the FBI to enter foreign soil without permission to apprehend fugitives.
BARR
That's history.
NADLER
And history repeats itself. In 1992, you had President George W. Bush pardon former Defense Secretary Caspar Weinberger in the Iran-Contra Affair. You were given the nickname "Cover up General Barr."
BARR
That's history, too.
JERRY
There's an old saying about those who forget history.
NADLER
And that is?
JERRY
I forgot.
JERRY
I want to know about your personal lives. What do you do in your spare time, General?
BARR
I'm a bagpiper. I've been playing bagpipes competitively since I was eight years old. What I've learned is to never run with my bagpipes, cause I could get kilt.
JERRY
I want bagpipes at my funeral so I don't have to listen to them.
JERRY
How about you, Congressman?
NADLER
I like participating in Nathan's Fourth of July Hot Dog-Eating Contest on Coney Island. I intend to break the record set by Joey Chestnut.
JERRY
Wait a second. Didn't you have laparoscopic surgery? I mean you're still a little heavy.
BARR
A little heavy? He's so fat, even Bill gates couldn't pay for his next round of liposuction.
NADLER
You're fat, too! You shouldn't make fun of fat people, because they already have enough on their plate. My goal is downing 75 hot dogs and buns in 10 minutes.
JERRY
Anyone think they should let you eat more that once a year?
Barr laughs hysterically.
NADLER
You know, Barr. You're like a bagpipe, full of hot air. You better show up at the House hearing next week or I will hold you in contempt. Why are you scared to be questioned by attorneys?
BARR
I live in constant fear that Trump will deport my Mexican mother in law who lives at 824 Mulberry Street in Los Angeles. She gets home at 6.
JERRY
See you tomorrow everyone.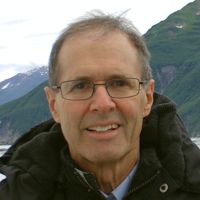 Latest posts by Dean Kaner
(see all)