Wherein our intrepid talk radio host interviews House Speaker Nancy Pelosi and President Donald Trump.
ANNOUNCER
Live from under a rock in your backyard, it's The Jerry Duncan Show.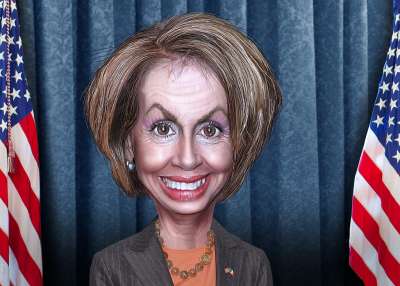 JERRY
Good morning listeners nationwide. Is it a good morning? We'll soon find out. Today my guests are House Speaker Nancy Pelosi and President Donald Trump.
JERRY
Good morning.
SPEAKER NANCY PELOSI
I pray for the president. He's too unstable to govern.
PRESIDENT DONALD TRUMP
I'm sending Crazy Nancy to a mental hospital near San Francisco, so she can be close to home.

TRUMP
Unstable? I don't think so. Just ask my boss.
JERRY
The American people?
TRUMP
Putin. It's a joke, folks.
PELOSI
No. It's not. There was a cover up. During the 2016 presidential race, there were 251 contacts with Russians on behalf of the Trump campaign. 34 people were indicted by Special Counsel Robert Mueller.
TRUMP
It's a witch hunt.
PELOSI
Trump attorney Michael Cohen and Campaign Manager Paul Manafort are in prison.
TRUMP
Prison is a beautiful thing. All expenses are paid by taxpayers and there is no work. Like my life in the White House.
JERRY
The "I" word is being thrown around Congress.
TRUMP
(sarcastic) Impeach Trump. I need to be impeached.
PELOSI
We finally agree on something.
TRUMP
Fake news. No collusion. No obstruction. I'm a stable genius.
PELOSI
That's a lie. Just like the time you said your hair is real, but we found out you had scalp reduction surgery. The only difference between Bozo the Clown and you is that Bozo has real hair on his head. And wears less makeup.
TRUMP
Speaking of fake. Your face has been tucked in more times than a bed sheet at the Holiday Inn.
PELOSI
You're so fat, people jog around you for exercise.
JERRY
Get out the sandbox. Let's talk about how we're going to solve the nation's problems.
PELOSI
We need infrastructure. Bridges and highways are crumbling. There are potholes in our streets. We need new sewers.
TRUMP
You shouldn't listen to what sewer experts are saying, because sewers are full of crap.
JERRY
Trumpster. Life is like a sewer. You get out of it what you put into it. And sometimes it stinks.
TRUMP
Okay. 2 trillion dollars for infrastructure. That includes a wall on the southern border.
PELOSI
No wall. Congress gave you money for border security after your government shutdown "temper tantrum" in January. It cost the American taxpayer 11 billion dollars. If that wasn't bad enough, Smokey Bear was furloughed.
JERRY
Hey, Madam Speaker. What do you call Smokey Bear's mother who has no teeth?
PELOSI
Mother Teresa?
JERRY
A gummy bear.
TRUMP
Gotta go, Duncan. Have to present the Medal of Freedom to Senator Mitch McConnell. It's the first time a turtle has been presented with such a high honor. I call it a shellabration.
JERRY
See you tomorrow everyone.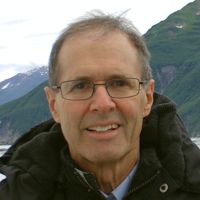 Latest posts by Dean Kaner
(see all)