Wherein our intrepid talk radio host interviews The Trump Rascals, a result of a trick by magician David Copperfield.
ANNOUNCER
Live from under a rock in your backyard, it's The Jerry Duncan Show.
JERRY
Good morning listeners nationwide. Is it a good morning? We'll soon find out. Today, I'm pleased to announce that magician David Copperfield turned Donald Trump and his Cabinet into The Little Rascals. Only these Trump Rascals aren't endearing.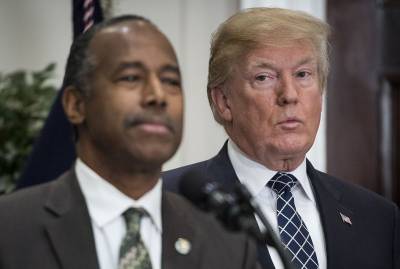 JERRY
Good morning, President Alfalfa.
ALFALFA TRUMP
Ms. Crabtree is a ten. She's hot, she's hot.
JERRY
Is there an echo in the room or are you a mental patient?
SPANKY PENCE
No. President Alfalfa repeats everything twice, because he can't remember what he said the first time.
ALFALFA
Tell Darla that I want her in my office at once.
SPANKY
But Mr. President, I can't be in the room alone with a woman. I made a pact with my wife.
JERRY
Veep, you were turned into a kid. You're now president of the Hee-Man Woman Haters Club.
SPANKY
Are there any rules?
ALFALFA
Have you been out to lunch for two years? This White House doesn't follow rules. I pull them out of my ass as we go along.
SPANKY
Thank you for reminding me, Fearless Leader.
BUCKWHEAT CARSON
President Alpalpa. I'm in charge of Housing and Urban Bedelopment. What do that do?
ALFALFA
I don't know. Ask Duncan.
BUCKWHEAT
Mr. Donuts. What my job?
JERRY
It's Duncan, you idiot. Your job is to build affordable housing for low income families.
BUCKWHEAT
Can I build a tree house?
JERRY
If trees could kill you, they wood. Now get out of here.
BUCKWHEAT
Okie dokie, Mr. Bumpkin.
DARLA CONWAY
You sent for me, President Alfalfa?
ALFALFA
I really wanted Miss Crabtree, but she's dating her first cousin. Very bad, very bad.
DARLA
I'm prettier than her. Did you know I've been doing beauty pageants since I was sixteen?
ALFALFA
But you're only nine.
DARLA
Omg! I can't go to the prom with Chubby.
JERRY
President Alfalfa. The Special Counsel has a 448 page indictment that you violated the rules of the Hee Man Woman Haters Club.
Chubby bursts into the studio.
CHUBBY BARR
The Special Counsel's Report found no collusion or obstruction. For Haters and radical ten year olds, game over!
BUCKWHEAT
Chubby is a liar. I saw him swallow da ebidence.
JERRY
You boys need to subpoena Chubby, so he'll testify under oath.
CHUBBY
I refuse. Little Sarah Sanders and I are going to the beach.
DARLA
I always wondered. Can fat people go skinny dipping?
CHUBBY
Shut up. You're so skinny, you can dodge raindrops.
DARLA
I know I am, but what are you?
BUCKWHEAT
Eberybody take a deep breath, o-tay? Alpalpa will have a fair trial. Even dough he secretly dated da new girl in town Stormy Daniels.
ALFALFA
Fake news.
JERRY
No. It's not. You paid her off with a Shirley Temple doll.
Suddenly the magic wears off and everyone becomes an adult. Alfalfa is once again Donald Trump. Darla is Kellyanne Conway, Buckwheat is Ben Carson, Spanky is Mike Pence and Chubby is William Barr.
TRUMP
What happened? (looks down) Well, at least I don't have small hands.
JERRY
You've been impeached, fella. You're going to prison for collusion with a foreign adversary.
TRUMP
I didn't do it. I swear it was my Cabinet.
JERRY
All of them are going to prison, too.
TRUMP
I imagine the joint has a big wall.
JERRY
Huuuge! And Mexico paid for it. See you tomorrow everyone.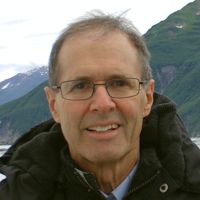 Latest posts by Dean Kaner
(see all)