A Survivor's Guide to the Democratic Debates
After two-and-a-half years of a disastrous and embarrassing Trump presidency, you want to do whatever you can to bring an end to this ridiculous reign of ruin. That means supporting the Democratic nominee for President in 2020 which sounds simple enough until you realize there are currently two dozen candidates, twenty of whom will be debating on Wednesday and Thursday night.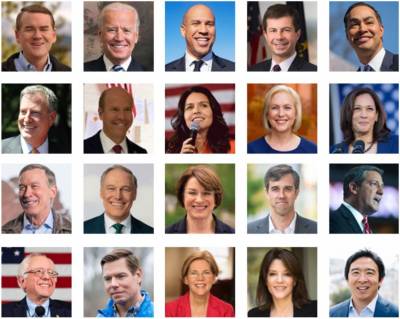 You want to be diligent and fair and give each contender a fair shake in the upcoming debates. But, let's face it, there's no way you're going to be able to keep all of those names, faces and positions straight. You're going to need some help in the form of a "Survivor's Guide to the Democratic Debates."
First of all, you're going to have to prepare yourself for two, two-hour confrontations on back-to-back nights. Watching a political debate between even two or three contenders is not easy. Watching twenty Presidential wannabes over the course of two evenings takes a degree of dedication heretofore unknown in Democratic circles.
Might I recommend that you stock up on snacks and beverages to help you sustain your strength and concentration throughout the two-hour slugfests. But be careful; stay away from any caffeinated beverages. You may enjoy a short-lived burst of energy for the first debate only to find you can't sleep Wednesday night and are washed out for Thursday's set-to.
If you really want to be at your best for both nights, book off work Wednesday and Thursday, get adequate food, sleep and exercise and avoid screen time except for the 9 to 11 P.M. slots on Wednesday and Thursday nights. That way you'll be able to give your full attention to each candidate.
I strongly suggest that each night you lay out a ten-person chart on your coffee table so that you can jot down positions and salient points made by each contender. That's the only way you'll ever be able to remember anything about any of these folks.
Better yet, consider whittling down each night's list of candidates to five. It's hard enough to remember a ten-digit telephone number, much less the ramblings of ten different people. With a five-person chart in front of you, you'll have a better chance of remembering at least some positions taken by some candidates.
The question then becomes which five contenders do you choose to follow each night? The answer is actually easier than you think. Your conscience might be telling you that you have to give everyone a fair shot but that's simply not realistic. To make it through this two-night marathon, you're going to have to tune out half of the participants.
A quick review of each night's lineup makes it pretty obvious who to follow and who to exclude. By my count, there are exactly five hopefuls on Wednesday who are recognizable at all and I don't mean John Delaney, Jay Inslee, Tulsi Gabbard, Tim Ryan and Bill de Blasio.
That leaves you with Elizabeth Warren, Beto O'Rourke, Cory Booker, Amy Klobuchar and Julian Castro to follow. Five is still a big number but definitely a lot more manageable than ten.
Thursday's five-person selection process is just as easy. Read the list of ten and you can easily come up with five folks who you know little or nothing about: Marianne Williamson, John Hickenlooper, Andrew Yang, Michael Bennet and Eric Swalwell.
The remaining five at least have the advantage of some name recognition so save your listening efforts for them: Joe Biden, Bernie Sanders, Pete Buttigieg, Kamala Harris and Kirsten Gillibrand.
I know this all seems daunting but you owe it to yourself to do what you can to choose the best Democratic candidate for 2020. Unless you're behind on your Netflix viewing or you're a Trump supporter. In that case, forget about it. You probably don't have the mental stamina to even make it through night one.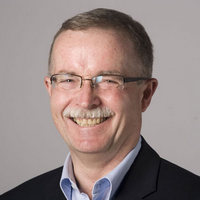 Latest posts by David Martin
(see all)