Making fun of the headlines today, so you don't have to
The news doesn't need to be complicated and confusing; that's what any new release from Microsoft is for. And, as in the case with anything from Microsoft, to keep the news from worrying our pretty little heads over, remember something new and equally indecipherable will come out soon:
Really all you need to do is follow one simple rule: barely pay attention and jump to conclusions. So, here are some headlines today and my first thoughts: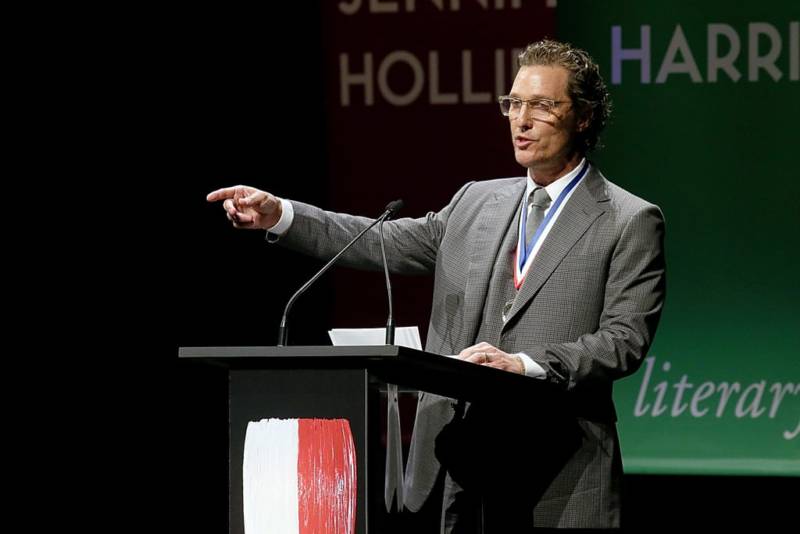 Matthew McConaughey will be a professor at the University of Texas at Austin this Fall
Students will be graded by either "pass," "fail" or "alright, alright, alright!"
MSNBC host Lawrence O'Donnell says he "wrong" to report thinly sourced Trump finances story
… especially if the source was Brian Williams.
Trump's Florida Mar-a-Lago in Hurricane Dorian's path
Holy Toledo, Hurricane Dorian could put Mar-a-Lago as underwater as Trump's casinos.
Happy 70th Birthday, Gene Simmons
Face it, you may "wanna rock and roll all night and party every day…" but, mostly it's an early bird dinner every day and getting up to pee all night.
Silence about Trump "not going to be forever": Former Defense Secretary James Mattis
I can't be only one hoping General Mattis runs for Prez, just for those bumper stickers… Mad Dog 2020.
2,800-year old stone altar found in Jordan provides evidence of biblical warfare
So, people got their news by tablet then, too.
Milo Yiannopoulos serves as Grand Marshall at the Boston Straight Pride Parade
Sounds like a very special episode of 'Queer Eye for the Straight Pride Parade Guys.'
U.S. Open: Novak Djokovic gets into it with fan during practice, threatens "I'll come find you"
… Novak will now be known as 'ThatsNoFlippingDjokbitch.'
Billionaire David Koch, conservative donor, dies at age 79
Damn, lotsa Republicans addicted to his money are going to need a Koch intervention.
Lara Spencer is "horrified" after mocking Prince George's ballet class, says dancer Travis Wall
Well, that's just tutu bad…
Melania Trump appears smitten by Canadian leader Justin Trudeau
… her new fav song is "Oooooooh! Canada!"
Popeye's vs Chick-fil-A in fried chicken sandwich war: Who's the winner?
I'm thinking the big winner of a fried chicken sandwich war has gotta be 'high blood pressure' and 'diabetes.'
Post Malone has announced a new album 'Hollywood's Bleeding,' due out in September
Yeah, big deal I knew him back in the day when his name was Pre Malone.
Fox News stars pushed back at Trump's demands for loyalty: "We don't work for you"
Yeah, because if they did, they'd never get paid.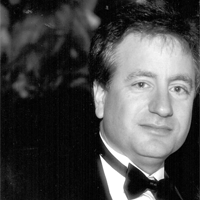 Latest posts by Paul Lander
(see all)