American football fans have started the new season totally out of shape, say experts.
Despite being a couple weeks into the season, American football fans are still not in shape for viewing games all day, reports the Couch Potato Athletic League (CPAL).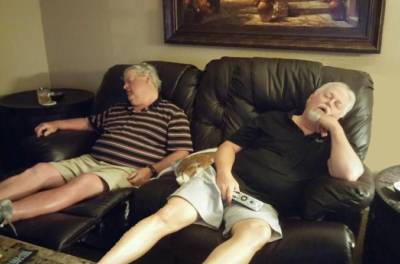 "We here at CPAL like to say we're the sport's 'pals,' that like to 'see' as much football as possible," said CPAL Commissioner Demond Eyesore. "But we're just not there yet. Too much napping, not enough fist-waving."
Most league-worthy fans like to watch four or five games a weekend, according to CPAL stats, but so far this year, their average is only three full games, with many watchers falling asleep sometime during their fourth game.
"We need to do better," said Paul Stoner, a 22-year veteran football watcher. "I'm 36, and have been watching religiously since I was 14. I've never seen such a slow-developing league this far into the season. Speaking for myself, I need to step it up, drink more coffee and less beer, and be cheering my teams on through all four quarters."
In the CPAL, one "quarter" is equivalent to a full game, since Couch Potato athletes are expected to watch at least four, with full attention on every play.
"I don't know exactly what the problem is," said Commissioner Eyesore, "you'd think we were watching baseball or something!"
Last year's CPAL champion was a woman, Sherry Longseer, who averaged 6.5 games per week.
"It takes real dedication," Longseer said, "season after season. There's no 'boring game' excuse, or 'too many flags' or anything like that. We need to be our best, week in and week out, for our teams — who depend on us for their incomes."
Some blame increased "couch concussions" — a malady where the eyes get blurry and the brain fogs up from simply watching for too many hours, while listening to the constant crowd roar and lame broadcaster banter.
"It's a fact that the broadcasters have to do their part — as well as the sideline interviewers — to keep it interesting. Give us something to work with, for pete's sake," said Eyesore.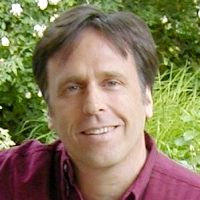 Latest posts by James Israel
(see all)