Wherein our intrepid talk radio show host interviews former Republican Speaker of the House John Boehner.
ANNOUNCER
Live from under a rock in your backyard, it's The Jerry Duncan Show.
JERRY
Good morning listeners nationwide. Is it a good morning? We'll soon find out. Today on the show my guest is the former Republican Speaker of the House John Boehner.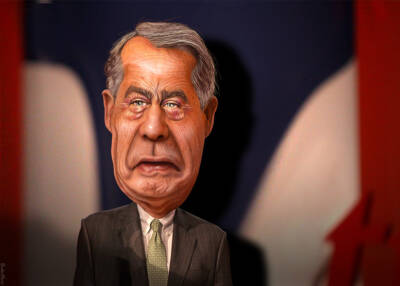 JOHN BOEHNER
Hello.
JERRY
Hey. You look drunk.
BOEHNER
Why? Because I have a wine bottle sticking out of a paper bag?
JERRY
No. Because your pants are below your knees.
BOEHNER
I stole the bottle from some bum while he was sleeping. No other way for me to get through this interview, Larry.
Boehner takes a swig from the bottle.
BOEHNER
(sings) 99 bottles of beer on the wall, 99 bottles of beer. Take one down and pass it around…
JERRY
Knock it off, numb nuts. And my name is Jerry. Tell me about your new book Drunk.
BOEHNER
(weeps) I started working in my dad's tavern when I was 8. Swept the floor, cleaned the windows and brought the empty liquor bottles to the dumpster. Of course, I was responsible for some of those empty bottles. I feel bad.
JERRY
Why should you Johnny Boy? You worked for free.
BOEHNER
I didn't need to drink my old man's liquor. When I was an alter boy, I drank all the communion wine I wanted. The priest suspected the nuns. I fooled him every time. Praise the Lord.
JERRY
You are the 53rd Speaker of the House having served from 2011 to 2015. Prior to that you were in Congress for 21 years.
BOEHNER
Mind if I smoke? My fingers are twitching.
JERRY
Why not? Drink, smoke and be merry.
BOEHNER
Thank you, Merry.
JERRY
You're welcome, Boner.
Boehner lights a cigarette.
JERRY
It's Jerry with a J. Do you know the difference between a magician and yourself?
BOEHNER
The hand is quicker than the eye?
JERRY
No. The magician returns your wallet at the end of the performance. You screwed the American taxpayer, fella.
BOEHNER
Hell no I didn't, Berry!
JERRY
It's Jerry. J-E-R-R-Y. You fought Obamacare leaving millions without health insurance. And refused to bail out the country from W's economic Wall Street and banking disasters in 2008.
BOEHNER
Nothing like a smoke with wine. What did you say?
JERRY
You're a disaster.
BOEHNER
Hold on there. My drinking buddy Ted Kennedy and I co-sponsored the No Child Left Behind Act in 2001. I saved kids from being stupid. I helped overthrow Speaker of the House Newt Gingrich. He was the crook who stole your damn money, Kerry.
JERRY
It's Jerry. Children might be listening, you idiot.
BOEHNER
So what? When I was their age, I was telling dirty jokes in dad's tavern.
Gulping is heard and the sound of shattered glass.
BOEHNER
I'm outta booze. I better text my designated driver.
The studio door bursts open.
JERRY
Secretary of HUD Dr. Ben Carson? What are you doing here?
DR. BEN CARSON
I'm an Uber driver. Trump fired me. Remember when I spent $31,000 on a dining room set? He never forgave me.
JERRY
Sleepy. You could have bought the same thing at IKEA for $500.
CARSON
My wife thought the price tag was $3,100. An honest mistake.
JERRY
Uh huh. And I thought my mortgage was $20 when I wrote the check.
CARSON
Why? Do you live in a HUD project?
JERRY
What's HUD?
CARSON
I told you before when I was on your show. It's a movie starring Paul Newman.
JERRY
So the Boner is a good Uber customer.
CARSON
Oh yes. I get calls all the time to pick him up at the local brewery. Even drove to the Appalachian Mountains when he passed out at a vineyard.
BOEHNER
He's a lousy driver. The son of a bitch fell asleep at the wheel the other night.
CARSON
No, I didn't. I experimented with a driverless car and the car dozed off.
JERRY
You're a brain surgeon. Write a book about Trump's mind.
CARSON
Unfortunately, he has an empty cranium. What can I say?
JERRY
See you tomorrow everyone.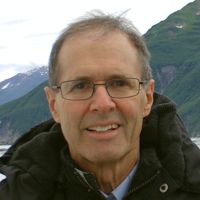 Latest posts by Dean Kaner
(see all)