Things heating up as fact-checkers toil overtime

The Romney camp announced today that it is sparing no expense in maintaining the safety of their candidate during the months leading up to the Presidential election in November. In particular, it was decided that Romney's chief tailor will now be required to use fire-retardant fabrics in crafting the candidate's wardrobe.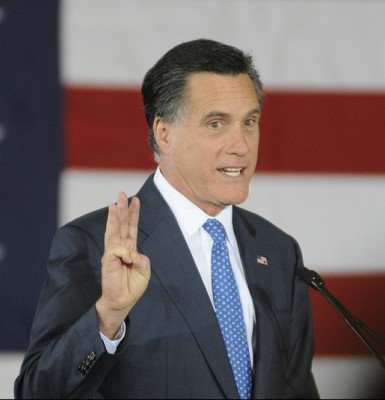 "It has recently come to our attention that many of Mitt's closest advisers worry that with all the falsehoods he is going to have to tell in order to garner the majority of the vote, his pants actually could catch fire, and it is a big concern to all of us," said Josie Carmichael, one of Romney's top fashion stylists.
The fabrics, which are carbon-based, will be used to line all of Mitt Romney's suits. In addition, his tailor has been asked to create a line of fire-retardant underwear just to be on the safe side.
The decision was made this week after Romney told a Cleveland reporter that he was comfortable taking credit for the auto industry's comeback.
"We know, and he knows, that simply wasn't true," said one of Romney's closest advisers, Hal Thurston. "We took a heck of a chance letting him go out there and lie like that without protection."
While Romney got away with a whopper this time, the camp felt it was just too risky to not take some sort of action.
"It was either start telling the truth or find a way to protect Mitt while allowing him to continue telling falsehoods," said Thurston. "Obviously, you don't win an election by telling the truth."
In addition to making the changes to Romney's wardrobe, extra precautions will now be taken to ensure that the seating in each of the venues Romney visits will have flame-retardant furniture to protect the dozen or so people who show up to hear his speeches.
Latest posts by P. Beckert
(see all)