MADISON, WI — Wisconsin Governor Scott Walker has officially declared a state-wide emergency burn ban in response to reports that dozens of campaign signs on behalf of the embattled governor are going up in flames.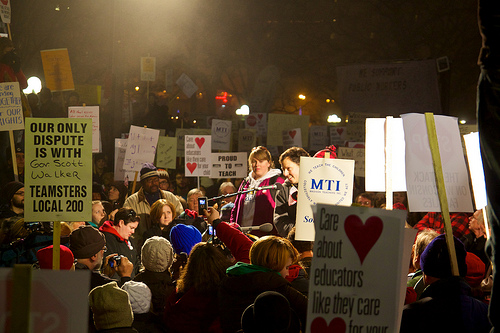 The move, while politically necessary according to sources close to Walker, may totally backfire as more and more Cheeseheads realize their backyard bratwurst grilling will be severely curtailed.
"I have the entire clan coming for Memorial Day," said Lester "Les" Wlkjkewsowski, a life-long resident of Fox Point, Wisconsin. "We were planning our annual three-day wurst fest when news of the burn ban hit."
While Wlkjkewsowski says he is not happy with the Governor's mandate, he understands why it had to be initiated. Wlkjkewsowski says he'll take it on the chin this once and just boil his wieners in beer and serve them up that way in support of Walker.
Meanwhile, other residents aren't as eager to let things lie. Harold Jankowckicz is directing his anger toward those whom he suspects burned the signs that led to the burn ban.
"It was that liberal couple, Mel and Molly Miller, who just moved here from the big city," said Jankowckicz, referring to Milwaukee.
Sonja Jankowckicz agrees.
"While I'm sure they are the ones who burned the signs, I see this as a larger problem," said the ample Polish resident. "I heard through the grapevine that the Millers hate the smell of meat grilling and have made threats to bring down the meat eaters in this town."
"It was only a matter of time," said Jankowckicz, "before the vegans invaded our meat-lover's paradise."
This, however, may just be the tip of the iceberg. Wlkjkewsowski says he and many of the other conservative residents of Fox Point are poised for a much larger battle to come.
"Word on the street is, the Millers also hate beer and polka music," said Les, who says he is extremely fearful that the weekly gathering at the local gazebo to enjoy a brewski and listen to the local polka band, Don Wurlitzer and the Schnitzel Dogs, will be turned into what he calls "a blubbering lib fest complete with wine tastings and soulful, indy bands."
Latest posts by P. Beckert
(see all)