'Right on target' says guv re: kids buying guns
Ohio Governor John Kasich has signed a temporary executive order allowing children as young as ten-years old to purchase guns, hunting rifles and ammunition for their fathers as gifts on Father's Day. The program, dubbed "Shotgun Sunday," is part of a bid by Kasich to keep his constituents happy during these troubled political times.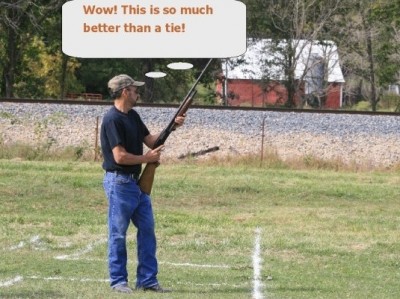 "I thought to myself, how can I keep Ohioans happy so they'll stop all their grumbling about impeachment? That's when it hit me — give them more opportunities to buy guns," said Kasich as he announced the new law at a gun show in Portsmouth, Ohio early last month.
Gun shop owners have been busy filling out the necessary forms that will allow them to sell firearms to minors for a short one-week period culminating in what some claim will be the best Father's Day ever for Ohio dads.
"What better way to say 'I love you, Dad' than to present your father with a hunting rifle, some camouflage overalls and a box of ammunition," said a Kasich spokesperson.
Unfortunately, the largest seller of firearms in Ohio, Walmart, didn't sign up for the guns for dads program, and therefore, the kids who want to partake in this promotional sale will have to shell out a little more money at one of the higher end gun shops in the state.
Uncle Sam's Gun Emporium in Cincinnati, Ohio is having a BOGO sale all this week in honor of Father's Day and says that, at times, there have been customers lining up around the corner to get in on the deal.
Timmy Wilkerson, 10, and his mother, Sue showed up first thing after Church this past Sunday to pick out a pair of father/son Remingtons he's had his eye on for some time now.
"Boy," said Timmy, "this is just swell." While admitting he only had $3.75 in his piggy bank, which these days doesn't buy a whole lot, Timmy said his mom was more than happy to pitch in a couple hundred more to help him make this Father's Day very special for his dad.
Meanwhile, Governor Kasich claims that if this new temporary law is a hit, he's got quite a few other ideas he'd like to try out his executive order privileges on, such as "Tax-Free Luxury Item Tuesdays" and "My Way or the Highway Budget Proposals" — especially now that Governor Scott Walker has paved the way for the anything-goes government model.

Latest posts by P. Beckert
(see all)