Wherein our intrepid talk radio show host interviews singer/songwriter Paul Simon.
PAUL SIMON
(sings) I am a rock, I am an island.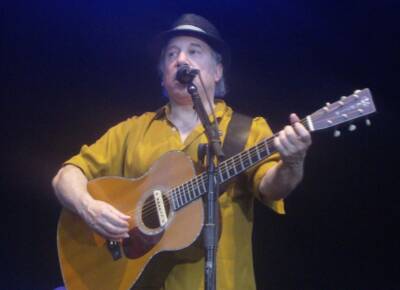 ANNOUNCER
Live from under a rock in your backyard, it's The Jerry Duncan Show.
JERRY DUNCAN
Good morning listeners nationwide. Is it a good morning? We'll soon find out. Today on the show my guest is singer/songwriter Paul Simon.
JERRY
Good morning, Paul.
PAUL SIMON
Did you know that Art Garfunkel is short for Arthur Garfunkel?
JERRY
Paul Simon is short for a man.
SIMON
No wonder I played shortstop when I was a kid growing up in Queens.
JERRY
I can't believe you're 81 years old. Can you still perform?
SIMON
In the bedroom or in concert?
JERRY
Forget it. I think I know the answer.
You and Art Garfunkel met at school when you two were 11 years old. True?
SIMON
Yep. We started singing together in 1956. But that went south until 1966 when we reunited.
JERRY
You had some hit songs as Simon and Garfunkel that lead up to your breakout when you wrote and recorded the soundtrack for the movie The Graduate in 1967. It grossed $105 million dollars worldwide.
SIMON
We were popular. I wrote The Sounds of Silence, Mrs. Robinson, America, Bridge Over Troubled Water. I only asked one thing of Garfunkel to continue the partnership. Get a haircut. That's when I introduced him to Edward Scissorhands. Now that guy knew how to trim things.
JERRY
Then you split up again in 1970.
SIMON
Yeah. 3 times with Art Garfunkel and married 3 times. What a coincidence.
JERRY
Do you have any kids?
SIMON
Four. Three boys and a girl.
JERRY
Any of the boys named Simple? Just sayin.
SIMON
If you were a baseball and I was a bat, I'd hit your ass out of the park.
JERRY
Hold that thought. I have Art Garfunkel on the line.
Art?
SENATOR BERNIE SANDERS
No. It's Bernie Sanders.
JERRY
What?!
SANDERS
It was a trick. I'm a big Paul Simon fan. I have every album he ever recorded. Please, put him on.
JERRY
You're asking me to put a 12 time Grammy winner on the phone with you?
SANDERS
Grammy, shmammy. Will it kill you for me to say hello?
JERRY
Go ahead, Paul.
SIMON
Hi Senator Sanders.
SANDERS
Call me Bernie. I have to tell you. Something is bothering me.
JERRY
He's only warming up, folks.
SANDERS
Paul. I want to know when you wrote the song title Still Crazy After All These Years, if you had me in mind.
SIMON
No. Not even close…well sort of. But it's not about you.
SANDERS
Thank goodness. You can't imagine how many trips to the shrink I've made since the song was released. How about one more question?
JERRY
Bernster. This is an hour show, not Mr. Smith Goes To Washington.
SIMON
Go ahead, Bernie.
SANDERS
How can there be 50 Ways To Leave Your Lover? Were you fibbing when you wrote the song? Look. You said, "hop on the bus, slip out the back, drop off the key." That's 3. Where's the other 47?
SIMON
It's a song.
SANDERS
Misleading. You want to know about 50 ways to leave your lover? Call Jennifer Lopez. Hey everyone, I'll be reading excerpts from my new book It's Okay To Be Angry At Capitalism at The Comedy Store on March 4 and Giggles Comedy Club on March 11.
JERRY
Paul Simon and Senator Bernie Sanders. See you tomorrow.
The Jerry Duncan Show
(c) Dean B. Kaner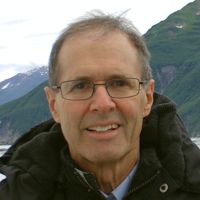 Latest posts by Dean Kaner
(see all)