Wherein our intrepid talk radio show host interviews President Joe Biden and the General Secretary of China, Xi Jinping.
ANNOUNCER
Live from under a rock in your backyard, it's The Jerry Duncan Show.
JERRY DUNCAN
Good morning listeners nationwide. Is it a good morning? We'll soon find out. My guests today are President Joe Biden and the General Secretary of China Xi Jinping.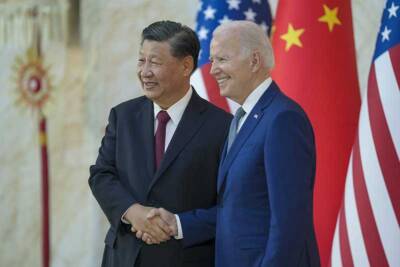 XI JINPING
All men eat, but Fu Man Chu.
JOE BIDEN
If you want a pretty nurse, you must be patient.
JERRY
Have you two been eating marijuana fortune cookies?
XI
Oh, my fault. I tell baker, cookies for Mar-a-Lago. He think marijuana.
JERRY
Hey, Xi. What do you get when you eat marijuana?
XI
No cru.
JERRY
A pot belly.
XI
(laughs) Very funny. Last time I laugh is when Trump say he don't do nothing with Stormy Daniels.
BIDEN
Let's get down to business. I have a few things to get off my chest. Here's the deal, General Secretary Bee, Key, Tea. Shucks…Xi.
XI
No. I a he.
BIDEN
I thought you were Xi.
XI
Yes. I Xi and he.
BIDEN
A he/Xi.
XI
No. I he/him.
BIDEN
You're a donkey. A he/haw. Let me tell you why, Charlie Chan. You are using TikTok to spy on Americans. Data is being transferred to China. You probably know every one of my movements.
XI
Only bowel.
BIDEN
And another thing. Knock it off with your spy balloons over the United States.
XI
Weather barroon, not spy. It barroon art like Macy parade.
BIDEN
Just for that lie, I'm going to raise tariffs on Chinese goods being exported from the United States.
XI
Then I raise tariff on shoes we sell to little people in circus.
BIDEN
Okay. I will make an exception to certain vegetables that we are exporting to China…the MAGA Republicans. In fact, you can have them for free.
XI
Then I make exception to open P.F. Chang restaurant in Beijing and Shanghai.
JERRY
General Secretary Xi. What do you do in your spare time? Do you have hobbies?
XI
I Chinese checker champ.
JERRY
Did you have stiff competition?
XI
Yes. They stiff. All dead. That what happen when you try to beat leader.
JERRY
Are you going to attack Taiwan?
XI
Maybe.
BIDEN
Not on my watch. Your Navy will sink like the Titanic.
BIDEN
(pause) Sorry. That was a terrible ice breaker.
XI
Accept apology. Remember Chinese proverb. Man with one chopstick go hungry.
BIDEN
Not me, man. I just pick up the bowl and chug down the food .
JERRY
President Joe Biden and Secretary General of China Xi Jinping. See you tomorrow.
The Jerry Duncan Show
(c) Dean B. Kaner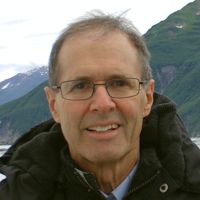 Latest posts by Dean Kaner
(see all)