Making fun of the headlines today, so you don't have to
The news, even with headlines like "Disney pulls plug in Florida," doesn't need to be complicated and confusing; that's what any new release from Microsoft is for. And, as in the case with anything from Microsoft, to keep the news from worrying our pretty little heads over, remember something new and equally indecipherable will come out soon:
Really all you need to do is follow one simple rule: barely pay attention and jump to conclusions. So, here are some headlines today and my first thoughts:
Disney pulls plug on billion dollar development in Florida
… Or, the equivalent of 2 weeks of park parking and a Mickey Mouse hat with your name stitched into it!
Bill to legalize recreational marijuana fails in Oklahoma as all 77 counties vote against
… So, a no to becoming Tokelahoma …
Marjorie Taylor Greene defends boyfriend dressing in drag
Wait until she finds out he eats trans saturated-fats.
Biden tripped on stage at Air Force Academy
Of course, he's ok; it's not like he's L.A Laker Anthony 'Street Clothes' Davis!
Tesla CEO Musk teases two new models
No word which one he promised a pony to – to date him.
Planet's 2nd smartest human reveals '50 mind drugs and supplements' he takes every day
Yeah, but what if the world's smartest human thinks this is a dumb idea?
Giant phallus-shaped iceberg floating in Conception Bay surprises residents of Dildo, Canada
Batteries not included.
Tara Reade, who accused Joe Biden of sexual assault, defects to Russia
You're Putin me on?
Danny Masterson found guilty in retrial
Masterson's next gig's going to be 'That 70's to Life Show.'
After finding Chinese chips in Russian weapons, Ukraine confronted Beijing's envoy
…. Wonder where they put the cheese dip.
Kendall Jenner goes braless, wardrobe malfunction waiting to happen
C'mon, the Kardashians are a 'wardrobe malefaction' WANTING to happen.
Apple Stock is near a record high. what could get it there?
Hold on, I'll ask Siri.
Texas teen arrested after taking assault rifle, handguns to school'
See what happens when you don't bring enough for everybody?
After calling Joe Biden senile, Republicans complain
he outsmarted them
… In fairness, that doesn't take much …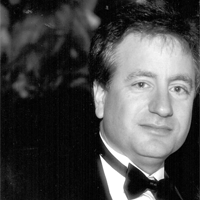 Latest posts by Paul Lander
(see all)