Help the Humor Times continue to thrive by contributing to our fundraiser today!
I am writing this open letter to all our readers to announce our fundraiser.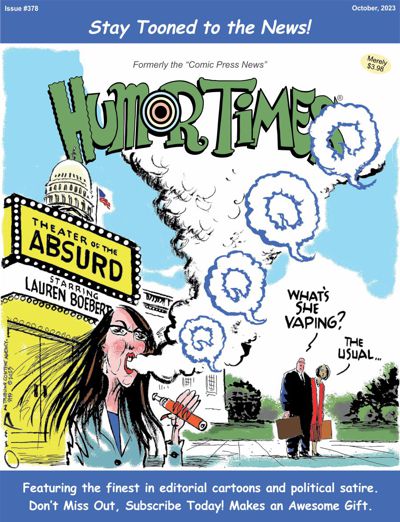 The Humor Times (formerly the Comic Press News) is now in its fourth decade. I founded it, as both a website and a monthly printed periodical, publishing the first issue in April, 1991. We've been able to basically just break even or do a little better ever since.
As the publisher, I don't mind, it's a labor of love. I feel it provides an important service — namely, helping people to keep a sense humor, despite the shape of the world today.
However, we can't afford to operate the publication at a deficit. The Humor Times faces rising costs, including content providers (mainly cartoon sources), mail rates, and now the big one, printing costs.
As I wrote in this month's editor's letter in the publication, we lost our printer of many years, the recent August issue being the last they will print. They are going out of business, as so many small presses/newspapers have been for years now. The remaining local web presses (the kind that use newsprint) have been all bought up by one corporate entity, as far as I know (maybe two). With basically no competition, they can charge what they want, and predictably, it's more than we were paying.
As a small publication, the Humor Times has become a bit of an anomaly by staying in business — and in print — through tough times. But it can only continue by meeting its expenses. This will require an increase in advertising, subscription numbers and/or donations.
Despite decades of promoting the publication (albeit on a tiny promotional budget), the paid circulation is still too small to support it on its own. Our readers are quite passionate about the periodical, and their passion tells us that we could have a much larger paid circulation — if we could only afford to promote it properly. This could solve all our financial problems.
However, we are not there yet, so we need to increase our current revenue. We can do this with advertising (we're working on that), subscriptions, and donations — via this fundraiser.
So, we are encouraging individuals and businesses to sign up as monthly patrons of the Humor Times. This can be done directly with us here, or through Patreon.com here.
Subscriptions, for yourself or others (print and digital formats available worldwide), are always a great way to support us, and if you have let your subscription lapse, please renew here or by contacting us today!
Please consider helping out the Humor Times at this critical juncture.
Sincerely, and forever in good humor,
James Israel
Editor, Humor Times
P.S. Please share this page widely on social media or by email, by using the share buttons provided! Also, we hope you will visit our Facebook page and follow us on Twitter, Instagram and Mastodon.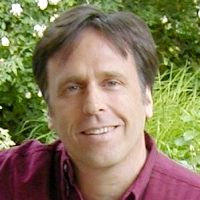 Latest posts by James Israel
(see all)