Wherein our intrepid talk radio show host interviews baseball legend Babe Ruth via heavenly hologram.
ANNOUNCER
Live from under a rock in your backyard, it's The Jerry Duncan Show.
JERRY DUNCAN
Good morning listeners nationwide. Is it a good morning? We'll soon find out. Today on the show from the magic of a hologram, my guests are my late mother Maggie Duncan and her friend up in heaven baseball legend Babe Ruth.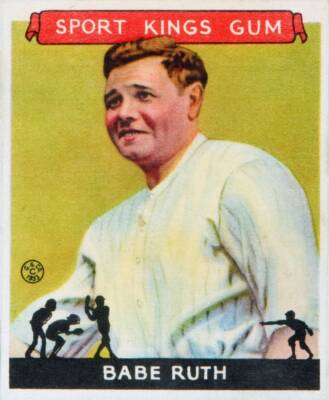 MAGGIE DUNCAN
Now I know you'll love me. Babe Ruth is your favorite.
JERRY
Wrong, you're mixed up. Baby Ruth is my favorite. Love that candy bar! On second thought, I do like both because they're nutty.
BABE RUTH
Why? Just because I batted drunk? Or that I was sent to reform school for 12 years?
JERRY
I can't decide which is funnier.
MAGGIE
Hey, Babe. I know a funny joke about reform school, but it's juvenile.
JERRY
Don't mind her. She's attracted to men in prison. We had a framed portrait of Al Capone on the wall in our living room when I was growing up.
MAGGIE
It wasn't Al Capone, big mouth.
JERRY
Then who was it, Uncle Herb?
MAGGIE
No. Machine Gun Kelly.
JERRY
Thank goodness.
JERRY
Babe. You are a hero in the history of baseball. A lifetime batting average of .342, 714 career home runs, 60 home runs in one season for the Yankees, and you were a pitcher and hitter in your twenty-two season career. How's the game changed since your retirement?
BABE
Money, Duncan. I played the game for $18,000 bucks a year. Today the players make millions.
JERRY
Any regrets?
BABE
Wish they had beer pong instead of ping pong. And more intelligent women like Stormy Daniels.
JERRY
Yeah. I read where you liked prostitutes.
BABE
It was an addiction. I visited every brothel on the road. One night in St. Louis, the damn place caught on fire. Everybody panicked until I heard the fireman yell, "More hoes!" Man was I relieved.
MAGGIE
Why do they call you Babe?
BABE
I was legally adopted by the owner of the Baltimore Orioles so I could play for his minor league team. My teammates teased me and called me Baby then later Babe.
MAGGIE
Cool. You're a 215 pound baby. About the weight of a newborn dinosaur.
BABE
There's a lot of love to hug. Will you be my Valentine, Maggie?
MAGGIE
It's September, you idiot. Besides, I'm still in love with Curly from The Three Stooges. Nyuck, nyuck, nyuck.
BABE
I'm bummed.
JERRY
You just stuck out, Ruthster. Ballgame over. Babe Ruth and my mother Maggie everyone. See you tomorrow.
The Jerry Duncan Show
(c) Dean B. Kaner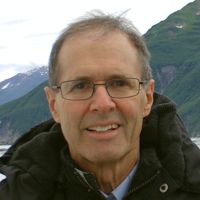 Latest posts by Dean Kaner
(see all)