It seems that money can buy you love, after all
In a stunning new move, NYSE Chairman Marsh Carter approved the addition of a new commodity — love — onto the NYSE. Commodities like wheat, corn, soy beans, and pork bellies have long been pedaled through commodities markets. But due to its ethereal nature, love was formerly unable to be traded by the bushel.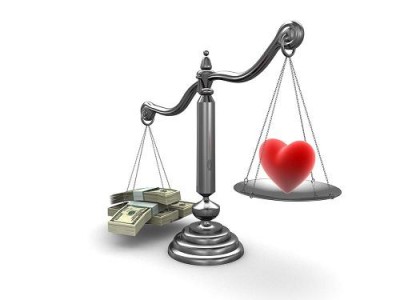 "We changed all that," said Jamie Dimon, C.E.O. of J.P. Morgan Chase. "Every American deserves the right to buy the love he or she could not obtain during childhood."
Love — traded under the symbol LUVV — has instantaneously become a hot commodity–literally–particularly with teenage girls who are buying large quantities of it and then posting pictures of their brokerage statements onto Instagram. Some even leave comments under the trending position like, "OMG! my LUVV just keeps growing!" To which their friends respond, "LMFAO. At this rate every day is Valentine's!"
Another group that has taken interest in LUVV of late are icons from the counter-cultural revolution. "It's not free LUVV," the folk singer Joan Baez said, "but it's the closest equivalent to flying a time machine back to 1969 I can find." She then played the harmonica.
The analyst's sentiment on LUVV is mixed. Jim Cramer, host of the CNBC show Mad Money, worries that investors will become addicted to the positive vibes LUVV engenders. "It's hard to dump LUVV," he said on the show Fast Money. "But sometimes you and LUVV need to move in separate directions."
Cramer went on to warn that LUVV was an aphrodisiac, and suggested, when you're in bed together, that you should "use a prophylactic," preferably one with a "spermicidal lubricant." He also recommends regular screenings for venereal diseases.
Critics, like hedge fund manager Roy Dalio, however, feel love is seriously overvalued. "You can easily live without it," he claimed. "America is far more dependent on foreign sources of oil than we are on foreign sources of LUVV." He added that there is far greater domestic demand for low gas prices than for romantic getaways to the Poconos.
Interestingly enough, as if to reinforce his point, Dalio plans to have his staff spend an entire month listening—on repeat — to Tina Turner's classic, What's Love Got To Do With It?
Perhaps the best aspect of LUVV being on the market is that we have a better sense of what feelings are worth. A boyfriend who wants to break up with his girlfriend, but is afraid of what it will do to her, now can clearly assess the value of her broken heart (497.24$ plus commissions and brokerage fees). Then, too, polygamy has become more lucrative. Noted polygamist Warren Jeffs, who is infamous for marrying twenty wives, reportedly stated, "today I became a very rich man."
Misanthropes, of course, have a very different perspective. When pressed for a comment, Ted Kaczynski, better known as the Unabomber, said, "since when is love worth anything? Humanity is doomed."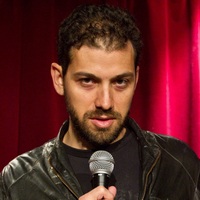 Latest posts by Matt Nagin
(see all)