Journal entry: December 15, 1978 (age 9) – Christmas Choral Arrangement
Schnitzel with noodles has been bumped from the few of my favorite things.  By ditto paper.  It can leave purple ink on your hands just after it's come off the ditto machine, but I like the smell of it.  It can be hard to read, but it's easy to smell, and that describes many of the things that interest my 4th-grade classmates and me.  I wonder how a hall-decker knows when the pudding is figgy enough.  I bet Bing Crosby didn't hear half the things that David Bowie heard.  These are the types of things I think about when our music teacher is busy working on vocal parts with the girls.
This is my fourth year in the St. Thomas Aquinas Elementary School chorus.  Rehearsals are held in the gym during school hours.  This way I get to sit in the bleachers and goof around with my buddy, Peco Hull.  Our voices haven't changed yet, so it's easy to change lyrics and still blend in with the girls, who are all goody-goody.  The acoustics in the gym are pretty terrible, which makes it even easier to not do what we're supposed to do.  We're really good at that.
For the last few weeks, the chorus has been working on Christmas carols.  Next week, we're going to sing them for the whole school and our parents at a Christmas concert.  I don't even need the dittoed lyrics for most of the carols – I've been singing them since I was a kid.  One exception is "Stille Nacht," which is German for "Silent Night."  Maybe it's just me, but wouldn't the night be a lot quieter if the song were sung in any language other than German?  I have no idea if I'm pronouncing "Nur das traute hoch heilige Paar" correctly.  I suspect, though, that our music teacher, Mr. Wheeler, switched from the English version because he was sick of constantly repeating that the lyrics do NOT refer to "Round John Virgin."  Peco describes "John" as Santa's awkward, chubby, and surly son.
Mr. Wheeler is a really good musician, and he can play a ton of instruments.  He likes the Beatles a lot, so we get to sing some of their stuff sometimes.  The Beatles are no schnitzel with noodles, but they're pretty cool.  Mr. Wheeler also has the gift of Zen-like patience.  That will come in handy, because he's the music teacher at St. Pat's, where we will attend middle school.  The poor guy also teaches music at the only Catholic high school in town, where my friends and I are likely to end up.  That's a lot of "fa la la la las" from the same fellas.
Today, the chorus worked on "Joy to the World."  Peco and I LOVE "Joy to the World."  Every time the song gets to the line, "And Heaven and nature sing," we add a nice, festive "ding, dong!"  This bellish embellishment can be sung without moving our lips, and we're both old hands at keeping a straight face.  By the third time Mr. Wheeler stopped the song and said, "Alright, who's singing 'ding, dong?,'" his personal reserves of Christmas spirit were nearly spent.  As he frowned up at us, I could see him doing math in his head.  "4th grade…that's only a third of the way there."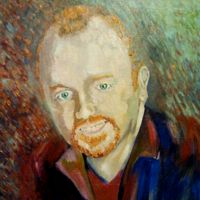 Latest posts by Tim Mollen
(see all)