Peanut butter addiction and other memories by porn star dog
Once the most famous porn star dog in the world, Rextion has long since retired to a gated community in Van Nuys, California where he spends his days being petted by new, loving owners … a far cry from his heavy petting days in the adult canine film industry where he says the peanut butter flowed like wine.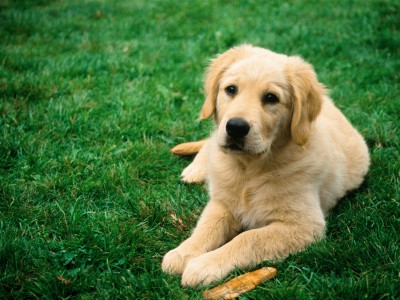 "Those days were crazy man, crazy." Rextion barked through an interpreter. "I would hump anything on film they would put in front of me." Rextion said he has licked peanut butter off the crotches of some of the world's most famous celebrities in the famed Kennel 54.
"They all hung out at that place, dude. " Rextion later explained while chewing on a Stogie bone. "That peanut butter, it was all downhill from there, man."
Rextion's peanut butter addiction affected his performance on film, "I just couldn't do it. I would chase pieces of lint, bark at nothing there. I was losing control." From there, Rextion did three stints at the Betty Ford Treatment Center for Animals.
"I was always falling off the chuck wagon, but they saved me." Rextion said. "They're my second family, man."
Rextion plans to write his memoirs entitled "Boning For Bones" which he hopes to release later this year. "I hold nothing back." he told this writer. "It's all there, man. All the tongue and tail wagging comes out."
The following two tabs change content below.

Comedian, satirist, comedy writer. Founder of The Heathens of Comedy Tour.