Journal entry: July 17, 1990 (age 21) – IBM

International Business Machines (IBM) was founded in Endicott, New York, just outside my hometown of Binghamton.  Most families in our area have some connection to the company, and mine has more than most.
My father retired this year after spending most of his career as an electrical engineer and manager with the company.  It's also where he met my mother, who was the first woman without a bachelor's degree to be offered an editor position in IBM's publications division.  She turned down the promotion, however, because it would have entailed a move to Rochester, Minnesota, and she had just accepted my father's marriage proposal.  Years later, my older brothers, Jerry and Jim, each had a stint working at IBM Endicott.  For our family and countless others, IBM had always been a company that achieved its success by taking excellent care of its employees.
Between college semesters, I am now getting my turn at "Big Blue." I spend my summer nights working in one of the factory buildings on North Street that produce printed circuit boards.  The interior of my building is gloomy, and the air is thick with the smell of chemicals I worry may be toxic.  My job is to place a rectangular sheet of copper in a large machine, and press a button that lowers a huge, metal press to trim the edges of the sheet and imprint it with a number.  When the press rises, I discard the trimmed copper edges, and add the sheet to a stack of previously cut and imprinted sheets.  The next step in this simple process is "Repeat."  Unlike shampoo instructions, this step is not optional, making each eight-hour shift a mindless blur of repetitiously repeated repeats.
At the beginning of the summer, I made a little game out of topping my output from the previous day.  I pumped myself up by chanting a motivational slogan I came up with:  "IBM!  You BM!!  We all BM!!!"  Before long, a good guy on the floor named Carl Beam let me know that some of our co-workers were grumbling.  Apparently, I was getting "too many" sheets completed.  My first inclination was to meet their irritation with my own.  On reflection, though, I realized that many of these people had been standing in front of their own machine, repeating the exact same task, every hour of every workday, for the past, say, 20 YEARS.  No wonder they were annoyed with a speedy college kid who was making them look bad before he skips back to his fun and exciting life on campus.
Employee morale is pretty low across the (circuit) board.  This is attributable to the deepening job cuts at IBM, which, for decades, had been our area's largest employer.  There are even rumors that the company will completely abandon the community that built it.  I remain skeptical of that view.  Only a flailing, extraordinarily mercenary corporation would be that heartless.
Today, however, I did notice a new, omnipresent poster at IBM, touting the company's commitment to "Six Sigma" quality.  This quality management principle purports to limit manufacturing defects to 3.4 per million parts.  The poster reads "Quality isn't something that's achieved at the end.  Its built in at every stage of the process."  In light of the context, the poster's erroneous omission of the apostrophe in "Its" is highly amusing to me.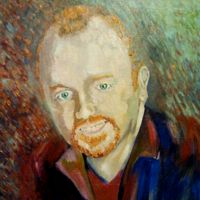 Latest posts by Tim Mollen
(see all)