Justin Bieber fans are demanding he be released from jail and given house arrest in their homes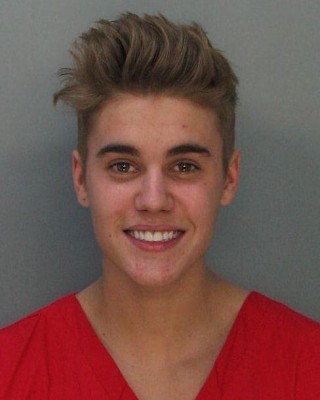 On Monday, January 23rd, pop star Justin Bieber was arrested for DUI, drag racing, and resisting arrest. Bieber was later released on on a $2500 bond and upon his release, fans stood outside a Miami, Florida jail screaming that they "loved him."
Justin Bieber is also under investigation for felonious vandalism, and coupled with Bieber's arrest yesterday, millions of "Beliebers" are outraged that he is being penalized for breaking the law. Many have vowed to go on a hunger strike until he is cleared of all charges.
"we luv u justin i die for u!" one fan tweeted. Another Justin Bieber fan tweeted, "didnt even take lunch money to skool will starve until the world seez the tru Justin!"
The Humor Times asked one parent of a Justin Bieber fan if they were worried that their child might be exhibiting dangerous behavior.
"I did the same thing when the New Kids on the Block were accused of lip-synching in the early 90s," said a parent of a Belieber. "I missed a couple of days of school and was treated for dehydration. I lost a few pounds and all the boys complimented me on how skinny I looked, so this might be great for my little Belieber's self-esteem!' the parent added.
Fast-food restaurants are ready for the potential loss of income, due to the Beliebers hunger strike. McDonald's is offering Happy Meals half-off and Chuck-E-Cheese are offering free music CDs of their robotic house band, which features Justin Bieber's music.