Journal entry: September 5, 1993 (age 24) – Apartment Sharing

Moving in with my older brother, Bob, seemed like such a good idea.  A few years ago, I moved by train and duffel bag to Chicago, where I was a 12-hour drive from anyone in my immediate family.  An illness brought me back to my hometown of Binghamton.  This time, I still wanted to move to a big city, but one where I'd have a better support system.  A year or two ago, Bob followed our brother, Dan, to the Washington, D.C. area, and now Bob had invited me to follow him.
Today was the big move.  I rented a U-Haul truck, and one of my closest friends, Jack Donovan, shared the driving.  When we arrived at my new digs at 3724 Columbia Pike in Arlington, Va., we were met by Dan and my friend, Lars Issa (another Binghamton transplant).  The only one missing was, um, Bob.  Since he had the only key, his absence simultaneously lowered our team's utility and morale.  "Didn't you arrange a time with him?" asked an annoyed Dan.  I snapped back "I've been leaving messages for him for three days, but he hasn't called back.  I gave him our ETA in the messages."  "He probably accidentally flushed his phone down the toilet again," Dan replied.  "Again?" I thought, but let it go.
The four of us sat on the stoop of the nondescript, cookie-cutter building, ate pizza, and stared out at the dismal, scrub-covered courtyard, which looked less like a front lawn than a prison recreation area.  After several hours, Bob arrived.  As he opened the apartment door in silence, it became clear that no explanation was forthcoming.  "Aren't you the one that should be grumpy?" asked Lars.  "Shh, " I said, "don't poke the bear."
As we all ferried my belongings from the truck to my tiny bedroom, my buddies tried to lighten the mood.  Jack asked if it would have been better to have my stack of thick photo albums airlifted into the Pentagon up the street, where the Army Corps of Engineers could plan their gradual deployment.  Lars was the only mover who had never seen or heard about my correspondence file – a tower of plastic drawers that contains every piece of mail I've ever received.  When I explained that all the mail was ordered alphabetically by last name and then chronologically, he half-jokingly asked if it might make more sense to move me and my "treasures" into a completely different kind of "home."
Bob helped unload at first, but he became visibly agitated when we began lugging my penny collection.  (I've saved every penny I've had in my pockets since I was 10, and they fill a half-dozen large vodka bottles.)  Realizing that he would now be rooming with Howard Hughes, he stomped into his room and closed the door.  Realizing that I would now be rooming with Idi Amin, I glumly said goodbye to my helpers soon afterwards.
Just before Dan pulled away in his car, he rolled down his window, shook his head gravely, and said "This is a very bad idea, Tim."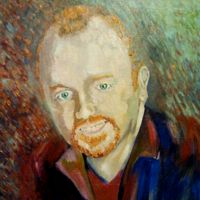 Latest posts by Tim Mollen
(see all)