This cat is always hungry – sound familiar?
The Elliot family has had their cat Paul for a few years. The family has always taken care of Paul and has maintained his veterinarian visits. However, Paul is afflicted with a mystery ailment, and the cat is always hungry.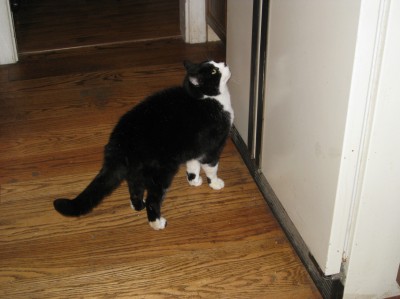 "It's the strangest thing." Fred Elliot said. "We'll feed him, and then we'll go to the refrigerator to get something for ourselves, and he's right there meowing. It's as if he wants more food. We'll give him a piece of something we eat, then he just sits there and stares at it."
Paul's veterinarian states that Paul has no parasites and has even recommended changing Paul's food. So far, nothing has worked. However, Paul the cat is otherwise healthy. "We are going to try and change his eating atmosphere. Perhaps add some ambiance, some music…maybe try giving him breakfast in bed."
The Elliot family has set up a website where they are taking suggestions: hungrycat.org.