Mowing: Good. Neck Tattoo: Bad.
Shane Fannin doesn't need a neck tattoo to stand out. In fact, he says his unique personality suits him just fine.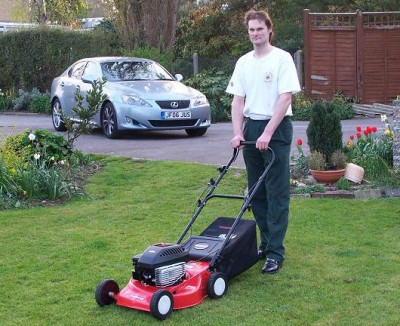 "I like to mow grass, day and night." Fannin said. "It keeps me centered in God's universe."
The 42 year old Kentucky native has an extensive collection of lawnmowers in his grandmother's garage and doesn't believe in body modification.
"My nana said that if Jesus wanted us to mutilate our bodies with ink, then Jesus would have been the son of anarchy and not the son of God."
Fannin's neighbors don't mind the constant mowing of grass 24 hours a day. "It's best if we don't make eye contact with them," a neighbor told the Humor Times.