Prompt delivery by the Post Office? Too shocking!
Delores Doldrums, age 67, has been sending various care packages to her nieces and nephews for decades and not once have any of them arrived on the date and time they were promised. The post office was always anywhere from a day to several days late, and over time, Delores had come to expect the delays and planned accordingly.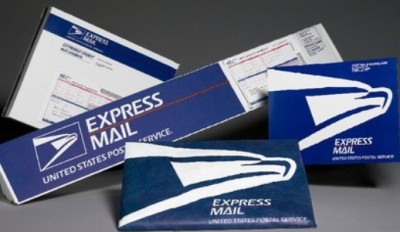 "I used to put a chocolate bar in each of the packages," said a recuperating Delores from her hospital bed in Ann Arbor, Michigan.
"But I soon learned not to do that, especially in the summer months, as the chocolate would invariably melt all over the clothing or cards, or letters I sent, making the writing unintelligible, and the clothing worthless," she said.
But this past Monday, Delores was so taken aback by the fact that the package she sent to her niece, Denice, away at college, was delivered not only on time, but ahead of time, that she actually suffered a mild seizure. She had to be transported by ambulance to the nearest hospital, and upon arrival, was told she would be staying overnight for observation.
"I'm still a bit woozy," said Delores. "I honestly don't know what to think at this point. What's more, I'm very worried as my nephew, Donnie, has a birthday coming up next month, and I'm afraid that if I send him a package and the post office gets it there on time, I'll end up back in the emergency room," she lamented.
"Sure, it's nice to know they finally got it right," said Delores, "but, I'm not sure my heart can take it if they keep on bettering their services.
"What'll it be next? The cable guy will actually show up within the time frame he gives me?" asked Delores.
"I'm getting too old for this crap," she said, as the nurse came into the room and apologized to Delores for giving her the wrong medicine, and assuring her that the side-effects would be minimal.
"Ah," Delores sighed, "All is still right with the world."
Latest posts by P. Beckert
(see all)