Justin Bieber was fined $80,900 in damages for egging a house — using some VERY hard-boiled eggs.
Justin Bieber has been sentenced to two years' probation and must pay a fine of $80,900 in damages, after pleading no contest on Wednesday to a misdemeanor vandalism charge for egging his neighbor's house.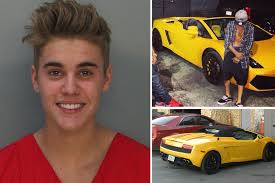 The 20-year-old Justin Timberlake/Vanilla Ice/Hilary Swank morph, was not present for the verdict delivered by a California court. As part of community service, Bieber was also ordered to visit Donald Sterling on a daily basis for five months. Bieber's lawyer, Shawn Holley (also Michael Vick's legal representative) entered the plea on his behalf.
Deputy district attorney Alan Young called egg throwing an "extremely hilarious but silly act" and said that he was satisfied with the misdemeanor charge.
The incident, which took place in January, has taken the world by storm, overshadowing the Syrian and Iraqi atrocities.
Notably, On 14 January, detectives searched Bieber's home looking for surveillance footage that might serve as evidence, after the singer was said to be obsessed with egg-tossing, however, all they found was an abundance of K-Y Jelly and talcum powder.
Detectives later filed for a search warrant granting them access to images from Bieber's Instagram account so they could compare them with surveillance footage taken from his home.
Detective Aidan Monkhouse wrote that a person matching Bieber's description was seen joking with friends after running towards a neighbor's home with numerous eggs.
"We can confirm that somebody matching Mr. Bieber's description was identified, same smug face and all, definitely him, no doubt. When we throw him in a cell, some of the boys are going to perform something they like to call a 'sunny side up' on him. We might even let him bring a tub of that jelly we found earlier. Something tells me he'll be needing it," remarked Monkhouse.
Latest posts by John Glynn
(see all)