New iWatch Technology 'Increases levels of intimacy for consenting users'
CUPERTINO CA — Apple CEO Tim Cook announced today that his company is negotiating the purchase of Occulis Rift, a virtual-reality technology that runs the popular "Boob Squeezing Simulator" developed by an anonymous but probably adolescent male nerd.
The anime winces and moans with each squeeze. According to Jessica Roy in the current New York magazine, "Using the powerful virtual-reality device Oculus Rift and a special mouse pad shaped like the bust of an anime woman, the anonymous user created a boob-grabbing simulator that is sure to disrupt the crowded jerking-off-at-your-computer space."
Cook said that the ORBSS (Occulis Rift Boob Squeezing Simulator) represented "the next evolution in the revolution of human-cyborg interaction. It will dramatically increase the levels of intimacy available for consenting iWatch users."
Cook added that the most popular features of the new iWatch are its Tap and Heartbeat applications. "Tap lets friends or loved ones know that you're thinking of them," he explained. "When you tap your screen, they feel it on their wrists. In Hearbeat, two fingers send your pulse to a loved one. That way they know you're still alive, or have just climbed a flight of stairs, or are horny."
"And now, with Boob Squeezer, you can let them know you're horny, and it's them you're thinking of and not Mabel in Accounting. Of course, there's nothing to stop you buying an iWatch for Mabel too, or even the entire secretarial pool."
Also under development by Apple is the iDong, a wearable condom connected by Wifi to the iWatch. "Any woman receiving an electronic boob squeeze can reciprocate in the nicest possible way," Cook said, adding that gays will be able to buy matching cherry-blossom scented and colored iDongs.
"I looked at 300 shades of pink before choosing the right one," he said proudly. "Steve would be pleased."
Cook noted that Apple's ORBSS.2 would include Chastity, an app preventing unwanted or accidental dingdongs, as they are called.
"Obviously there are some legal issues to work out," he said. "But if we describe the Boob Squeezer as an object of religious veneration, which it is fast becoming, the Hobby Lobby ruling offers a loophole we can drive a whole truckload of applications through," he said.
"We even have one in development called Nose Picker, so users don't have to stop squeezing. God, I love technology."
The following two tabs change content below.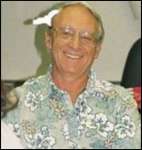 Michael was born in South Africa at the height of the apartheid era He quickly became involved in the underground resistance movement, knew Nelson Mandela and other prominent revolutionaries, some of whom later moved into privileged positions formerly occupied by whites. After several exciting escapes, he was forced to flee the country in disguise. He successfully made his way to the UK and gained his PhD at Cambridge on a university scholarship, He then pursued the dual career of college professor and social revolutionary, provoking academic and political mayhem wherever he went. Having thus failed miserably at both politics and education, he now cynically rails like Diogenes at the foibles of mankind in bitter satires and faintly subtly edgy political cartoons. History will, however absolve him. In 2006 he discovered a new Shakespeare play, but it's going to take a new generation to acknowledge it. Check out his website,
Editorial and Political Cartoons
.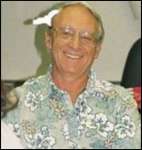 Latest posts by Michael Egan (see all)