Using Vatican diplomatic plates as cover
This past Tuesday, while performing a routine search of a Vatican car, police made a rather unexpected discovery, one that included a copy of The God Delusion, copious amounts of cocaine, and over five kilos of marijuana.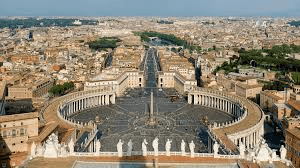 Jorge Mejia, an archivist and librarian emeritus of the Vatican, owns the particular car, and is now being investigated for trafficking drugs.
As one reporter put it, the pensioner was behind the wheel of the "perfect vehicle for transporting drugs." A maverick of sorts, Mejia assumed that that the car's Vatican diplomatic plates would protect him from any scrutiny or suspicion.
Allegedly, after watching Fear and Loathing in Las Vegas two years ago, Mejia began driving to Spain, purchasing the drugs, then returning and selling from his own private confessional box.
With 'California Love' blaring from his incredibly expensive sound system, Mejia was stopped in Chambéry, near the French border, as part of a routine customs inspection.
Although he is 91 years old, it seems that the poorly nicknamed 'Cardinal of Sin' has been masterminding an international drug smuggling operation, one that was as intricate as it was brilliant.
When a Vatican representative was asked how they would punish Mejia, the reply was fierce: "With this evil, there can be no yielding or compromise. The Cardinal will receive ten Hail Mary's, we will also take back his sound system, we know how much he cherishes that oh-so-sweet sound."
The following two tabs change content below.
John Glynn
John Glynn is an Irishman, a lover of Guinness and a potato connoisseur. An expert in the area of mediocrity, he one day hopes to own a decent coffee maker and visit SeaWorld Orlando.
Latest posts by John Glynn (see all)