Surprise recruitment effort at recent Career Fair featured offers of free caps, t-shirts and Facebook pokes
The annual Cornell University Career Fair Day provides an opportunity for students to meet with representatives from over 250 organizations over a two-day period, and is always well attended.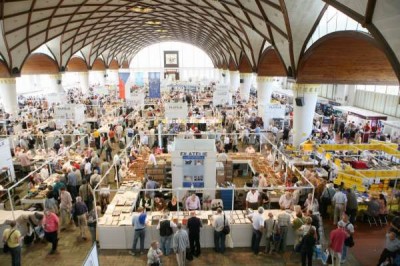 The recent fair featured a wide variety of potential employers, ranging from Fortune 500 companies to government and nonprofit employers. But many were surprised to see an ISIS stall with a rather fetching banner, which read:
ISIS = Intelligence, Sophistication, Ice Cream & Salvation.
"I couldn't believe it, one minute I am speaking to a senior rep from Google, the next I am in deep conversation with a marketing exec for ISIS," remarked Stephen Thompson, a student in his final year of engineering. "They don't offer much for engineers though, they're mostly into blowing stuff up."
Not long after the leader of the Islamic State released the first audiotape calling for jihad, the group has now decided to recruit at various campuses across the U.S. — something as shameless as it is ballsy, note international observers.
"I know ISIS has been aggressively enticing young men to join their ranks as they attempt to topple Assad, I know they are extremely dangerous, but, hey, they offered some great snacks at Career Day, more than I can say for those Microsoft guys," said Thompson.
"You know, with them, I wouldn't be incurring a huge debt like I would at American schools. And if the economy doesn't improve soon, I may have to seriously consider their offer. Prepaid flights, free accommodation, generous vacation leave, company tank, and free Starbucks every second Saturday — I'd say they offer quite a favorable deal."
The following two tabs change content below.
John Glynn
John Glynn is an Irishman, a lover of Guinness and a potato connoisseur. An expert in the area of mediocrity, he one day hopes to own a decent coffee maker and visit SeaWorld Orlando.
Latest posts by John Glynn (see all)