Making fun of the headlines today, so you don't have to
The news doesn't need to be complicated and confusing; that's what any new release from Microsoft is for.  And, as in the case with anything from Microsoft, to keep the news from worrying our pretty little heads over, remember something new and equally indecipherable will come out soon.
Really all you need to do is follow one simple rule:  barely pay attention and jump to conclusions.  So, here are some headlines today and my first thoughts:
The US military deploys laser weapon to Persian Gulf
Mostly, to move the light beam back and forth to drive their cats crazy.
Washington Redskins blasted for offensive Thanksgiving Tweet
Ironically, on the field there's nothing about them that's offensive.
Ferguson protesters in LA block lanes on 101 Freeway again
And, no one notices any difference in traffic.
Miley Cyrus pregnant reportedly expecting child with boyfriend Patrick Schwarzenegger
Looks like comedy writers everywhere got an early Christmas present.
Jay Leno will be Craig Ferguson's last guest on the Late, Late Show
Word is he will go on right before and after Conan O'Brian.
ISIS is getting desperate
Looks like it's not only Democrats running away from Obama.
Michele Bachmann warns of 'illiterate foreign nationals' voting in 2016
Which means she probably still has that dual citizenship.
NBC scraps Bill Cosby project in wake of mounting allegations, network confirms
Hey, newspaper and web editors, hint, not cool, but funny when referring to Bill Cosby you use the term "mounting allegations."
A new book alleges Jesus and Mary Magdalene were married and had two kids
Ted Cruz: The kids can stay but send the parents back.
No-bra selfies are sweeping the nation!
Not so fast, Chris Christie.
CNN's Don Lemon says he smelled marijuana in Ferguson
Which only explains anyone looting a Dunkin' Donuts.
Mitt Romney leads GOP field in New Hampshire by 19 points: Poll
Proving that Republicans in New Hampshire are into recycling.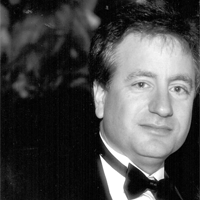 Latest posts by Paul Lander
(see all)