Journal entry: January 1, 1990 (age 20)
Hmm, 1990. There's only 10 years left in the Millennium, so I need to make some big strides to prepare my soul for either the Rapture or a major uptick in music royalties for Prince. Here's my game plan:
Definitely start a petition to urge Dustin Hoffman to share his Academy Award for Rain Man with Judge Wapner. Definitely.
Bet heavily on Pete Rose's reinstatement to Major League Baseball.
Try to erase from my memory the sights and smells of working in a SUNY Oswego cafeteria "slop room." Monte Cristos and rice pudding should never be allowed to come into contact with each other.
Write to NBC, urging them not to cancel the ratings-starved sitcom, Seinfeld.
Celebrate the exit of the defeated Soviet army from Afghanistan by becoming pen pals with one of America's staunch allies in the Mujahideen.
As the Cold War winds down, begin to research our nation's next great enemy – the British Columbians. Are they Canadian? British?       Colombian? In any case, their loyalties are too opaque for them to be seen as safe neighbors.
Marry my feminine ideal, Jennifer Connelly. (But first sign a pre-nup specifying that she will never lose weight and become "scary-skinny.")
Resolve a long-running dispute with my college roommate, Dan Walker, over what is the cheapest case of beer in most convenience stores – by agreeing to buy 2 six-packs each of Piels and Milwaukee's Best.
Send a hefty charitable donation to the family of British newborn Daniel Radcliffe, who was born with a lightning-bolt scar on his forehead.
Arrive a year late for Samuel Beckett's funeral, accompanied by my friend Chuck Godot.
Heavily re-invest in American financial institutions, confident in the knowledge that the end of the 1980s savings-and-loan crisis has made the investment industry more conscientious and risk-averse.
Commemorate the 200th anniversary of North Carolina's statehood by openly snubbing the Miss America contestants from the barely 100-year-old states of North and South Dakota.
Demand that Tony Danza reveal to the national television audience whether Judith Light or Katherine Helmond is, in fact, the boss.
Design a line of Robert Mapplethorpe lunchboxes.
Ensure a repeat victory in my dorm's "Twist" contest by insisting that dance partner Laura Sammons address me year-round as "Chubby."       We can't just fall back on last year's winning technique, wherein I sat on the dance floor while Laura grabbed my feet and pivoted me on the rump axis.
Don't worry, be happy. Or worry just enough to make Bobby McFerrin unhappy.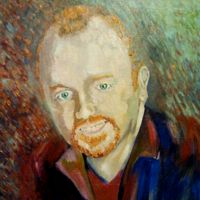 Latest posts by Tim Mollen
(see all)