Making fun of the headlines today, so you don't have to.
The headlines and news don't need to be complicated and confusing; that's what any new release from Microsoft is for. And, as in the case with anything from Microsoft, to keep the news from worrying our pretty little heads over, remember something new and equally indecipherable will come out soon.
Really all you need to do is follow one simple rule: barely pay attention and jump to conclusions.  So, here are some headlines today and my first thoughts:
Ex-players react: Brady's cluelessness 'unbelievable'
In Tom Brady's defense, if you went home to Gisele, your balls would never be full either.
Shiite militia attack Yemen president's home, seize palace
Remind me, the Shiite's are the one's who like ‪Shia LaBeouf, right?
How sudden cabin depressurization affects air crash victims
Uh, I'm guessing, adversely.
Amanda Bynes will not face DUI charge
Wow, she literally can no longer get herself arrested.
NFL warns Marshawn Lynch of crotch-grabbing during Super Bowl
I'm assuming they mean his own.
Police issued arrest warrant for David Gregory for breaking D.C. gun laws
If he were still on 'Meet the Press,' they would have never found him.
Man awakens from 12-year coma
That's right, he finally shut off FOX News.
Meth-filled drone crashes in Mexican border town
Sounds like a description of Rob Ford on vacation.
Saudi Arabia's King Abdullah dies at age 90
In his honor, prisoners will be given a 21 flog salute.
6-year old boy who said he visited heaven was lying
On the positive side, someday he could grow up and QB the NE Patriots.
Watch Will Ferrell nail a cheerleader in the face with a basketball
Let's hope Will Ferrell's wife read the whole headline.
Obama endorses paid sick leave for everyone
Great news for Republicans who get sick just thinking Obama's President.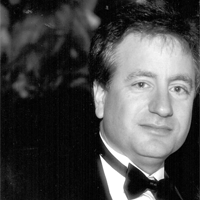 Latest posts by Paul Lander
(see all)