Obama: "The U.N. should take some unused and unneeded vowels from the French and Italians, and give them to the under-voweled."
BERN, SWITZERLAND ─ In a speech yesterday to a meeting of world language ministers, President Obama announced that he intends to ask the United Nations to take away unused or unneeded vowels, primarily from the French and Italians, and hand them over to people he described as "under-voweled," mainly the Poles and the Czechs.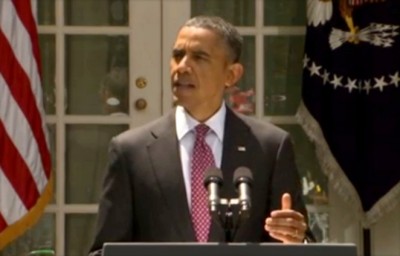 The announcement prompted the French and Italian delegates to walk out of the meeting. The representative from the Basque Administrative Divisions (BAD) interrupted the president's speech with a shouted response that lasted several minutes but could not be translated because no one outside the Basque regions speaks Basque.
"It is an established lexical fact," Obama continued after the disturbance, "that the top five percent of the world's vowel users account for more than ninety-five percent of the world's vowel usage. This is not fair. It is time to end the hoarding of vowels by the over-privileged."
Responding from Paris, French Word Minister Alouicious Beaudreux declared, "The French people have worked very hard to build up the vowel capital of our beautiful language. We will not now see that investment stripped away by the verbal underachievers of the world."
The Italian Spelling Department, Departamente Italiano Linguistiaccoli, (DIL) released a statement calling the U.S. plan ludicrusioso, proclaiming vowels to be central to the Italian way of life. "Without the vowel to end with," the statement declared, "the Italian people can have no names."
Speaking from Warsaw, Brnzcslav Wozkchlvzstsky, head of the Polish National Councilary of Writing (PKZBZ) applauded the American President's initiative: "Too long have the Polish people struggled against not enough vowels. We don't even have the way to spell 'vowel' without enough vowels."
Phone service was out in the Czech Republic and government and linguistic officials could not be reached for comment.
Speaking to reporters outside 10 Downing Street, British Prime Minister David Cameron, flanked by senior British language officials, asserted Britain's neutrality in the issue: "I can state with complete candour and totally absent any political manoeuvring whatsoever that we are a nation of alphabet equality. Our native language has flavour and colour — we have neither too many nor too few vouwels, and we of course endeavour to distribute them fairly."
"Nevertheless," he added, "I have instructed my cabinet to see that all foreign people emigrating to Britain through our aeroports and harbours have adequate vowelage on entry. Elsewise, both the British government and the Crown consider this country and its government above this rather anaemic fray."
Duke University head basketball coach Mike Krzyzewski was unavailable for comment at press time.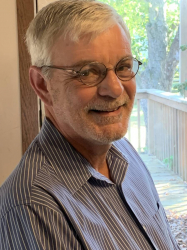 Latest posts by David Suter
(see all)