Making fun of the headlines today, so you don't have to
The news doesn't need to be complicated and confusing; that's what any new release from Microsoft is for. And, as in the case with anything from Microsoft, to keep the news from worrying our pretty little heads over, remember something new and equally indecipherable will come out soon.
Really all you need to do is follow one simple rule: barely pay attention and jump to conclusions.  So, here are some headlines today and my first thoughts:
FOX News drops Sarah Palin
Putin: 'I could see this coming from my house.'
Scientists find the root cause of Asthma
Wondering if afterwards, they took a deep breath.
Bristol Palin was spokesperson for abstinence only birth control
Look for Dick Cheney as spokesperson for hunting safety.
Antonin Scalia dissent in marriage equality case is even more unhinged than you'd think
It seems he also wanted to ban rainbow trout.
Why Fahrenheit is better than Celsius?
I don't know. For me, they both run hot and cold.
Kim and Kanye having a boy
I'm not saying the Kardashians are media whores, but I hear Kim had her ultrasound photos done by a paparazzi.
Macy's becomes latest to cut ties with Donald Trump over comments regarding Latinos
After Trump's done insulting them, the only Latinos left in the Republican party will be Marco Rubio, Ted Cruz and Jeb Bush.
From terrorists to politicians, the Council of Conservative Citizens has a wide reach
To be clearer, Council of Conservative Citizens should change the spelling to Kouncil of Konservative Kitizens.
Louisiana Governor Bobby Jindal joins the Presidential race
Even though his poll numbers are low, being a Louisianan, he makes up for it with really high cholesterol numbers.
Obama shuts down White House heckler: 'You're in my house!'
Damn, first, the Prez drops the 'N' word and then rips a heckler. He's not only doing his job, but also Chris Rock's.
Sixth Mass Extinction on earth has begun and could endanger the human race
The first sign being TLC's fall lineup.
Eddie Van Halen trashes David Lee Roth: 'Act like you're 60'
Which explains the band's name change to MiniVan Halen.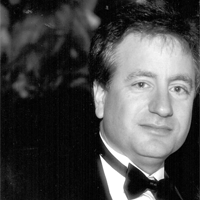 Latest posts by Paul Lander
(see all)