Making fun of the headlines today, so you don't have to
The news doesn't need to be complicated and confusing; that's what any new release from Microsoft is for. And, as in the case with anything from Microsoft, to keep the news from worrying our pretty little heads over, remember something new and equally indecipherable will come out soon.
Really all you need to do is follow one simple rule: barely pay attention and jump to conclusions. So, here are some headlines today and my first thoughts:
Disney slams Amy Schumer over sexualized Star Wars pics
C'mon, lighten up, Disney, Jeez, the movies have characters named Hans Solo, Princess Leia and Kit Fisto.
Trump kids defend Dad
Proving true 'where there's a will, there's a way.'
Obama tells Jon Stewart: 'We move the ball forward'
Which disqualifies him from ever coaching the NY Jets.
Cosby wants hush money back from accuser after confidentially agreement broken
C'mon, Bill, Y'also gonna ask her to chip in for Quaaludes you gave her?
Kim Kardashian's wax figure will take a selfie with you
You know it's her wax figure, because it has a wider range of facial expressions.
Happy National Hot Dog Day
Except, you, Anthony Weiner…
Blake Shelton and Miranda Lambert to divorce
Sounds like Shelton and Lambert went from singing country songs to being one.
Ashley Madison: Hackers threaten to publish client details from cheating-focused dating site
Or, as it's also known, Bill Clinton's address book file.
Hulk Hogan fired from WWE for racist comments
Whoa, Hogan went from the WWE to the WTF.
Philippines bars Chris Brown from leaving over concert row
Usually, places want to ban him from staying.
North Korea says no interest in Iran-style nuclear deal
However, they may go for one that's 'Gangnam Style.'
50 Cent testifies his lifestyle is an illusion: 'I take the jewelry and cars back to the stores'
Winona Ryder: 'Why didn't I think of that?'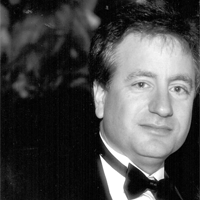 Latest posts by Paul Lander
(see all)