A Republican Sweet Sixteen… Plus One
Get to high ground everybody. Our nation is in danger of being inundated by a candidate tsunami of 17 Republicans. The Sweet Sixteen and Never Been Kissed, Plus One. Seventeen Shades of Grey. If they used a designated pitcher they could split up into two teams and play softball against each other. No hardball allowed.
In an attempt to winnow the enormous aggregate down to a manageable number, Fox News, host of the big first Republican presidential nomination debate, has declared only the top ten in an average of recent polls will be allowed to participate. Welcome to the Big Boys Table.
They also announced another, earlier debate with everybody else. The little kids table. The consolation debate. The also-rans. The B-sides. Most at 3 percent or less in polls with margin of errors of plus or minus 3 percent.
Accustomed to their constant whining about the media treating elections as horse races, we think this is the perfect time to fuel their paranoia by handicapping the voluminous number of contending plugs.
So here's the morning Line on the 17 dark horses of the apocalypse. And down the stretch they come!
PROBABLY MAKES THE BIG BOYS DEBATE
Jeb Bush. 4-1. Deserving favorite. Best chance is to convince America he's adopted.
Donald Trump. 6-1. Race would be over if his feet ran half as fast as his mouth.
Scott Walker. 8-1. Strong finisher but may be carrying too much weight with both Koch Brothers clinging to his saddle.
Marco Rubio. 10-1. The guy voted against a bill he co-sponsored. Could be own worst enemy.
Ted Cruz. 12-1. Likes to lead. Likes to lead loud. Also likes to box other horses right into rail.
Rand Paul. 30-1. Keeps spitting out bit in order to bite other horses. Comes from stable comfortable with losing.
Chris Christie. 40-1. Enjoys the run but does it with all the grace of a tumbling dumpster.
Rick Perry. 80-1. Lost some zip after donning blinders. New shoes don't seem to help either.
Mike Huckabee. 100-1.  Tends to sag the more we see of him.
Ben Carson. 300-1. A black guy running for Republican nomination. Has about the same chance as a black guy would of running for the Republican nomination.
PROBABLY AT THE KIDS TABLE
Rick Santorum. 500-1. Not old fashioned as much as he is Old Testament. His idea of progress is smelting a lighter alloy for the buckle on his hat.
Piyush "Bobby" Jindal. 500-1. Tends to shy away when bright lights switch on. Needs at least three pile-ups on early turns to become a leader.
John Kasich. 500-1. Late entrant may have timed it perfectly. Or won't make it onto track for post time. One or the other.
Lindsey Graham. 500-1. Always runs risk of disqualification for barking at officials. Still uses an abacus.
Carly Fiorina. 1000-1. Only filly GOP interested in is Barbara Bush. Not as a contestant, as a brood mare.
George Pataki. 1000-1. This grisly warhorse was put out to stud years ago. If he wins, be prepared for a stewards' inquiry.
Jim Gilmore. 6000-1. Longest shot in a field of longish long shots. If he wins, be prepared for stewards to be shot.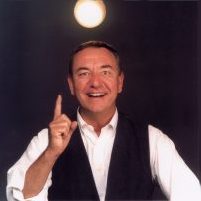 Latest posts by Will Durst
(see all)