Making fun of the headlines today, so you don't have to
The news doesn't need to be complicated and confusing; that's what any new release from Microsoft is for. And, as in the case with anything from Microsoft, to keep the news from worrying our pretty little heads over, remember something new and equally indecipherable will come out soon.
Really all you need to do is follow one simple rule: barely pay attention and jump to conclusions. So, here are some headlines today and my first thoughts: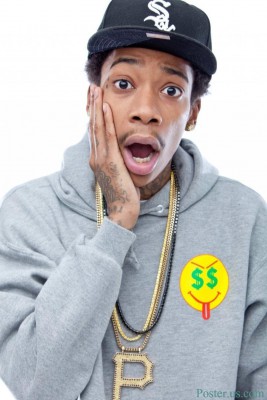 Rapper Wiz Khalifa arrested for public urination
I would have paid money to see the cops' faces when they asked him his name.
Lincoln Chafee's awkwardness at debate leaves many questioning former Rhode Island governor's 2016 bid
On the bright side, after seeing him in the debate, Chaffee's family can now take his picture off those milk cartons… he's ok.
BUSTED: Feds arrest Fox 'terrorism expert' for pretending to be a former CIA agent
If they busted Fox for pretending to be news, they'd empty the place.
Bill Clinton: 'I'll be taking a back seat in Hillary's campaign'
The only question is whom he'll be messing around with in that back seat.
13 lifestyles that can lead to depression
Shit, this reads more like my daily to-do list…
Wendy's employees fired for leaving racist note in 7-year-old's meal
On the positive side, it was the most nutritious item.
Bernie Sanders: 'I'm sick of talking about damn emails'
Although, back in the day, he made sure his telegraph was secure.
John Stamos charged with a DUI
Personally, I think its punishment enough that every report begins with calling him 'the Full House actor.'
Dennis Hastert to plead guilty to paying hush money
Which means he's free to speaker again in 4 to12 years.
Pornography actor opens up 'Porn University' for aspiring adult film performers
I'm guessing it'll be in same conference as Ball State.
It's over! Taylor Swift and Calvin Harris breakup after he lied to singer
Look for a double album on this one.
Koko: Gorilla known for her sign language abilities presented with kittens on 44th birthday
In related news, she, also, turned down chance to be Speaker of the House.
Happy 61st Birthday, David Lee Roth
At this point he might as well… nap.
Jeb Bush: You can't trust Donald Trump with our nuclear codes
This from a guy whose brother couldn't correctly pronounce the word 'nuclear.'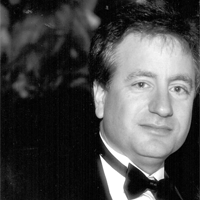 Latest posts by Paul Lander
(see all)