Sean Spicer thinks he uses his poker face well, but here we reveal his 'tells.'
Sean Spicer — you gotta love him. Defending an acting president takes more than balls, it takes unflappable bowels and liquor — lots of it!
A sense of humor couldn't hurt, but he just comes back day-after-day to that firing squad, hoping to get a question that doesn't cause him to itch, twitch, squirm, stutter, sweat, fart or tell the real truth!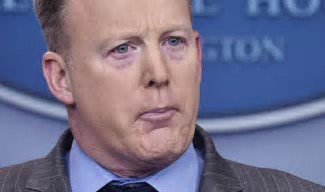 But he's giving me "Dental!"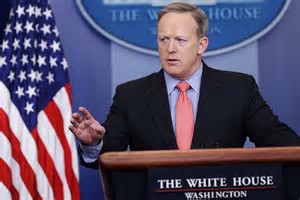 No, Jared did not tip Uber with a ruble!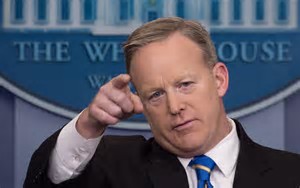 Way in the back — Zanzabar Press!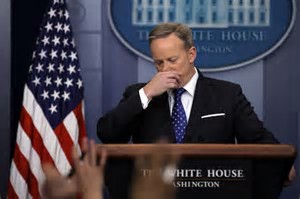 Donald get off the ledge!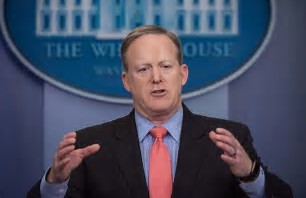 Sometimes I just wanna wring his neck!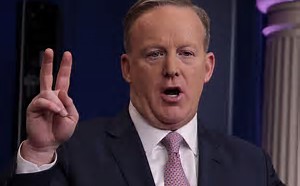 We have 4 solutions. Period!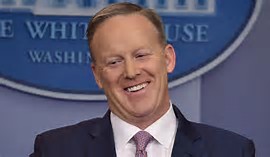 You know I'm lying, don't you?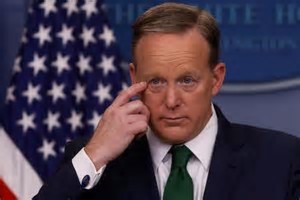 They're not buying it, boss!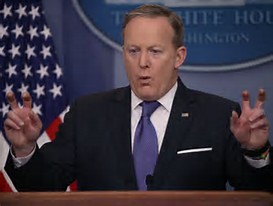 "America First, Russia Second"!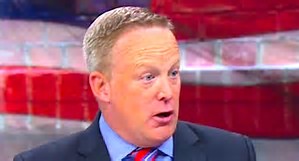 You mean Russia can hurt us?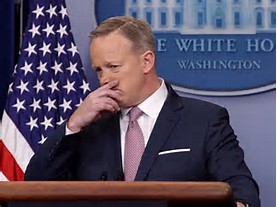 Nunes? Never heard of him — must be an intern!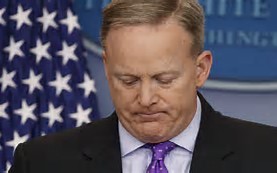 Damn, my lactose just kicked in!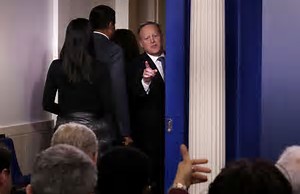 Yes, Father — 2 Hail Marys & see you on the 9th hole at Mar-a-Lago!
The following two tabs change content below.

Marilyn Sands
Marilyn Sands is a former 80's Stand-Up Comic & Comic Booker. Sold Jokes to Joan Rivers & lesser lights. A Contributor to "Humor Times Magazine" while pitching her 2 Madcap Screenplays & a Stage Play about the 1st Off-Line Dating Site, 'Eden' where Adam & Eve get busy! Proud to announce her new book, "CAN YOU PEE OUTDOORS" On-Line Dating Straight Lines can be purchased now in Paperback & very soon as an ebook on amazon.com/dp/1733487409 It's for anyone who's ever been Single! And, she says, "If this piece of literature happens to turn up in your John as Toilet Humor - so be it. Who am I kidding - with a Title like I have - I wouldn't be surprised"!

Latest posts by Marilyn Sands (see all)