The Trump/Comey White House transcript revealed!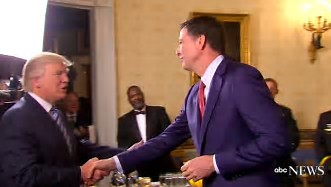 I just happened to get my hands on the awkward, yet much sought after Trump/Comey White House Dinner transcript and neither one remembers who invited who or who ordered the smoking gun.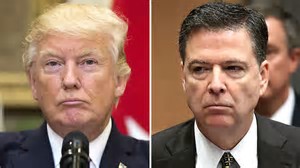 DONALD TRUMP:
So how's the wife?
JAMES COMEY:
Good.
TRUMP:
How are those Petunia's comin' this year?
COMEY:
Good.
TRUMP:
Could  you speak closer to the cake, please.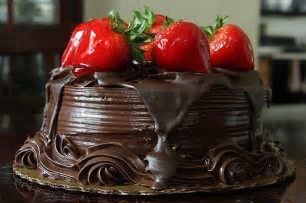 COMEY:
Hi Pence, wife's Poker Night?
MIKE PENCE:
No, I'm not joining you — just here to check the sound level of the cake — I mean cork in that bottle.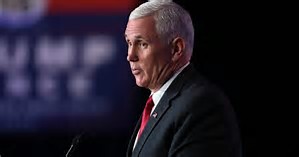 TRUMP:
Go away, Mike — don't you see we're lying here!
Yes, drink, drink — Jim, let me top that off for you.
COMEY:
No, no cutting down.
TRUMP:
Start tomorrow!
COMEY:
Were you gonna ask me something?
TRUMP:
It was nothing.  Testing. Testing.
COMEY:
Whad'ya say?
TRUMP:
Have another roll.  You're like a son to me, butter?  Would you consider me, not my staff, of course not under investigation?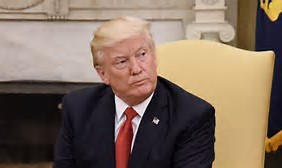 COMEY:
I can't say one way or another.
TRUMP:
Well, if I say – in the future, mind you — that I didn't mention the word 'Israel' — would you believe me?
COMEY:
You mean, if Russians were in your office and you were just showing off Intel?
TRUMP:
Come in, girls!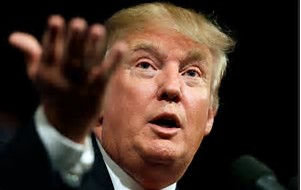 Salsa music plays as 10 scantily-dressed women form a Conga Line.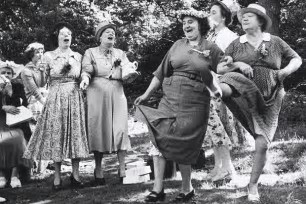 I'm sorry – wrong pic.
There you go.
COMEY:
Check!
TRUMP:
You don't pay — the public pays…you should be here on the weekends!
COMEY:
I'm ready for my cake now.
TRUMP:
The night is young — you like sleepovers?
COMEY:
I'm married.
TRUMP:
And?
A ravishing blonde slides onto Comey's lap.
WOMAN ON LAP:
You've got long legs.
COMEY:
How do you know — I'm sitting down…and I'm leaving!
When Comey stands, her legs hug his waist 'monkey style' as she reaches for a piece of chocolate cake.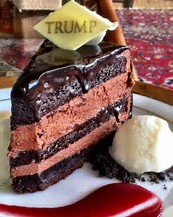 TRUMP:
No — don't eat tha…
The woman bites into the cake & they all hear a crunch.
COMEY:
That better be nuts or we're all gonna meet the Fudge Train at the station!
***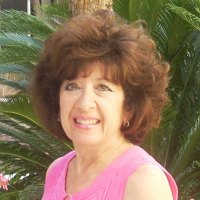 Latest posts by Marilyn Sands
(see all)