Making fun of the headlines today, so you don't have to
The news doesn't need to be complicated and confusing; that's what any new release from Microsoft is for. And, as in the case with anything from Microsoft, to keep the news from worrying our pretty little heads over, remember something new and equally indecipherable will come out soon.
Really all you need to do is follow one simple rule: barely pay attention and jump to conclusions. So, here are some headlines today and my first thoughts:
Don't question the Generals, White House Press Secretary says
But then how can I get the best insurance rate?
German soccer team took a knee in support of NFL players
No word if Mike Pence now has to leave a restaurant whenever someone orders the bratwurst.
Happy 46h Birthday, Snoop Dogg
Or, 322nd in Dogg years.
Sessions wilts under grilling by Franken on Russia contacts
5 more minutes and Sessions would have given up his secret cookie recipes
NASA: Take a look at Uranus tonight
That reminds me; I need to book a colonoscopy.
Colorado GOP lowers price of tickets for Pence event after struggle to sell tix
So, technically, Pence isn't a total sell out.
White supremacist, Richard Spencer, heckled relentlessly at controversial UF speech
Sounds like Spencer drew a bunch of FUs at UF.
Nobel Peace Prize winner from 'Campaign to Abolish Nuclear Weapons' calls Trump moron in tweet
Sounds like someone's auditioning to be the next Secretary of State.
Amazon study discovers 381 new species in two-year period
No word if those species' with Amazon Prime were discovered 48 hours sooner…
On this date 1803 the Senate ratified the Louisiana Purchase
Adding significantly to both the country's landmass and cholesterol rate.
Twitter took a year to close a fake GOP account run by Russians
Really? Just checked @realDonaldTrump is still up…
Soros giving $18 billion to 'Open Society,' which promotes democracy, human rights around the world
Crap, and, I never got paid to protest.
Donald Trump warns John McCain: 'At some point I fight back'
Or, declare bankruptcy.
Man awarded $37,500 after being arrested by cops who mistook his leftover doughnut glaze for crystal meth
In fairness, donuts are cops' meth.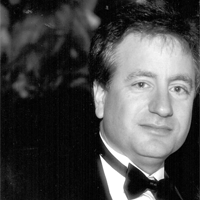 Latest posts by Paul Lander
(see all)