Our undercover reporter gives an exclusive preview of an upcoming Hallmark Channel show.
Going undercover as a gofer, this reporter was able to get the inside scoop on the programming for the Hallmark Channel. While refilling the trays of cronuts on the snack table, I was able to watch the filming of the next DIY segment of the popular Home and Family show.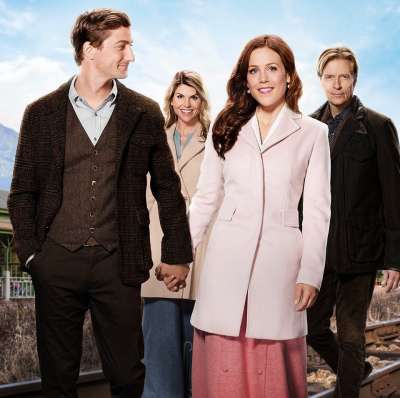 In keeping with his policy of a green California, special guest, Governor Jerry Brown, proposed a project that included art and eco-friendly extermination. Step one involved spray painting a brick a color, of course, to match the kitchen décor. Step 2 involved setting the three cockroaches free from the container he had in his pocket. Amid the screams of the cast running to the other side of the room, Governor Brown lifted the brick and quickly smashed each of the cockroaches he had partially anesthetized earlier as they limped across the table.
The hosts yelled out from the crowded corner, "Remember, the directions for making your own exterminator can be found on our website. Stay tuned for our next guest, Rachel Ray. She will be teaching us how to make a delicious casserole for the family by adding just a few ingredients to her gourmet dog food."
While cleaning the writers' workroom, I came across a document titled Writers' Guidelines for Hallmark Channel Scripts. Below are examples of the content required for Hallmark made for TV film scripts:
The main character must be a woman in her late twenties to late thirties. She must be single or divorced with a young child who is secretly looking for a husband for his or her mom.
All the main characters must be White, although the main female character can have a female friend who is Black.
Only in rare cases can the main female character be a professional. She can be a college graduate, but this must only be casually mentioned and not relate to her occupation which should be one of the following: wedding planner (greatly desired); nanny; baker, chef or owner of a small restaurant; talented, but under acknowledged member of a PR or advertising firm; owner of a bridal shop.
All Hallmark Channel stories must end in a marriage proposal, a happily ever after kiss, or a wedding with the bride in a white strapless wedding gown.
The potential lovers must meet under unexpected circumstances and initially find each other irritating. After being at odds or star-crossed in some way, they should magically discover their underlying love.
Alternately, they could have been high school or college sweethearts that went separate ways or he can save her as a damsel in distress, such as stranded in a snow storm in designer clothes which she must trade in for flannel and a puffy jacket.
The female can have a serious boyfriend or fiance she has been with for years, but they are separated geographically for most of the film. When he enters in the last quarter of the movie, she suddenly realizes he is cold, heartless, and materialistic, and drops him for good-hearted local guy she has known for two weeks or less.
She decides she must permanently leave her big city life for true happiness in small town America, where everyone is so ecstatic that the couple finally got together that they practically break out in song. Her parents either live in the small town and knew he was the right guy for her all along or are from the big city and apologize for trying to marry her off to the rich city slicker.
Special note to casting: In most cases, the male lead should be handsome and well-built to meet the Prince Charming image desired by our female demographic. You can recycle the same female leads over and over again. However, make sure they are fairly average looking or at most, bordering on pretty. It is important so our demographic base can identify with them and feel that they can live a Hallmark card happily-ever-after life too.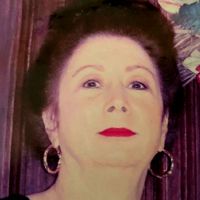 Latest posts by Diane de Anda
(see all)